SASSY PINK LUUNCHBOX KNIFE MAKER
This is my 19th Knife, Its built of Elmax That was provided by Tracy at USA Knife Makers supply.
It contains a few firsts for me, Bolsters and a machine finish. This is the first and probably only knife I did not hand sand the blade. I feel like hand sanding puts more of me in each knife.
Thanks for looking and feel free to comment!
OAL - 9 7/8''
Blade - 4 3/8''
Handle - 5 1/16''
Blade is 3/16'' Elmax
Scales - Water Buffalo Horn hand rubbed and polised.
Bolsters and pins are polished nickel silver.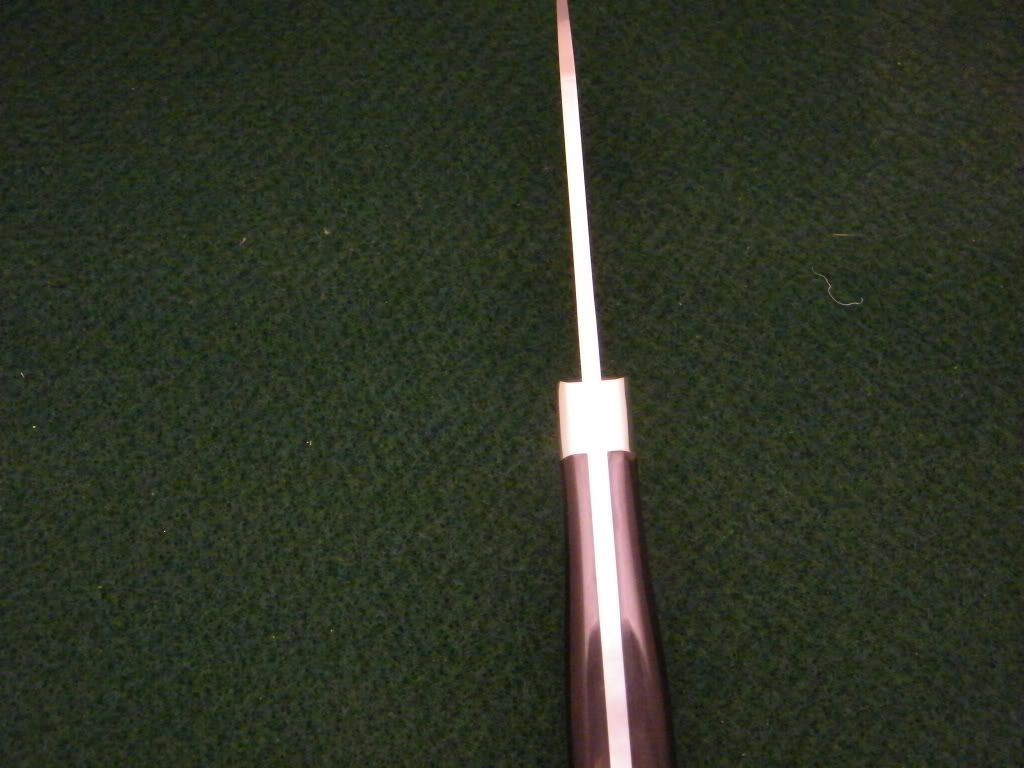 And here is a couple shots of it with its matching little brother which was also a first for me, The Benefit folder Knife for Knifedogs, my #2 Knife, made with Buffalo Horn and nickel silver!!!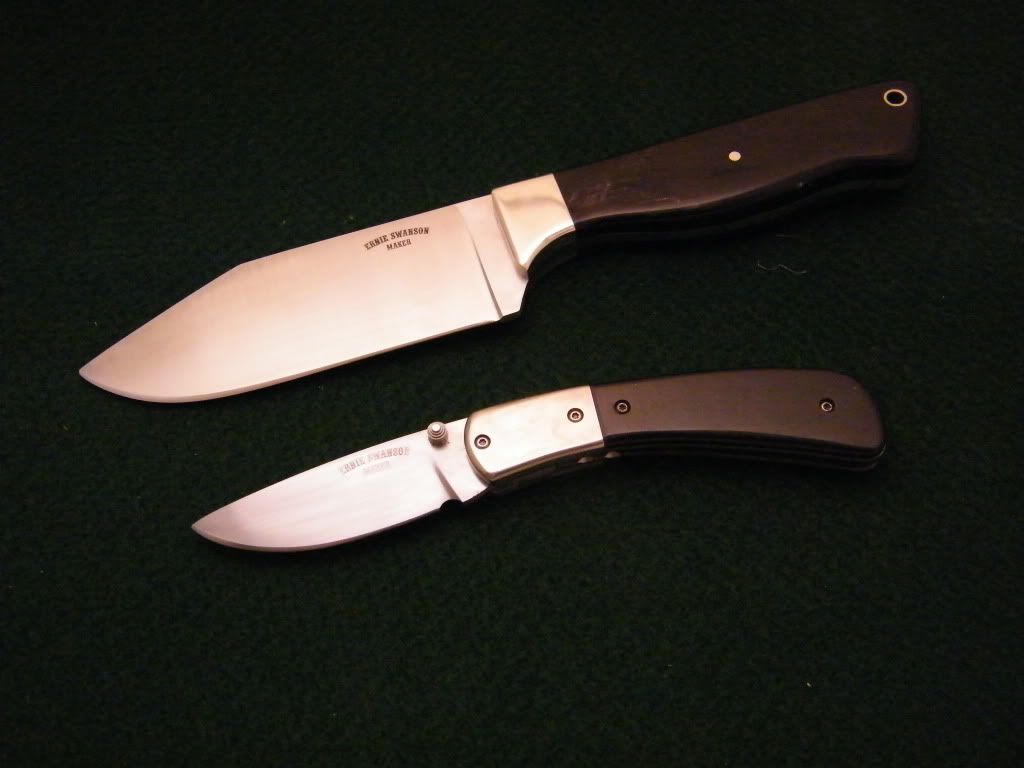 Last edited: