I made this on the sly for my wife's birthday. I told her i was making a knife a lady would like and had her pick the wood, the shape, the pins and even the strength of the spring and addition of a half stop. She was SURPRISED when she opened her present ! And she shows it to everyone. ( which makes me feel good )
The blade is made from a Nicholson file that i left a hint of the teeth on for cosmetic purposes. The spring is flush open closed and at half stop.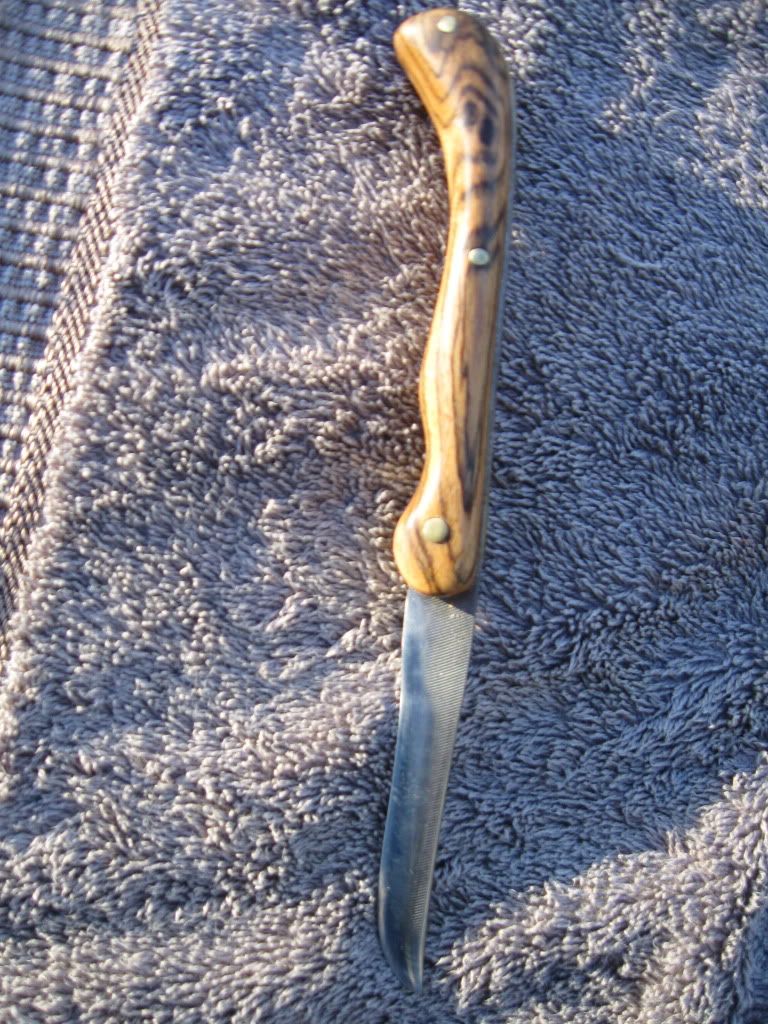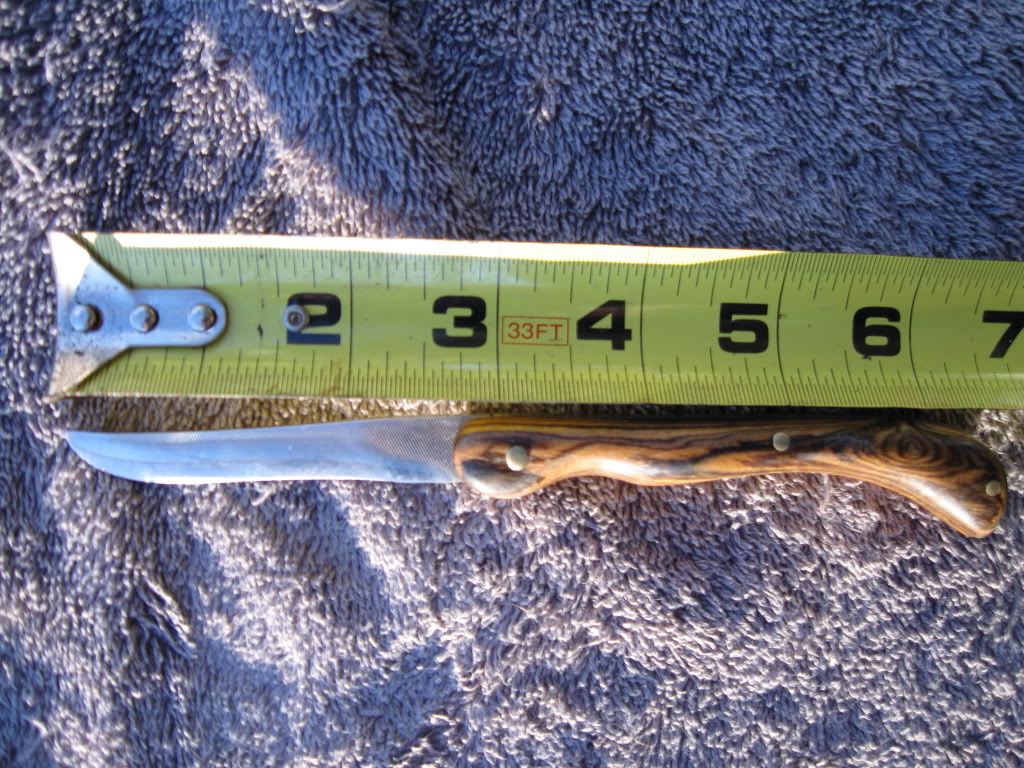 I need to take more pics as the ones i took of it closed came out too blurry.
By the way this my 1st completed slipjoint..I,m a proud poppa !
Last edited: