I had a request for a big, flashy knife. It's going to a soldier in Afghanistan who has to talk with tribal leaders. He requested that it have a cross displayed in the handle because the tribal leaders are primitive but they remember the Crusades. The cross displayed on a warriors weapon still holds some meaning over there. I chose a Bowie style knife because it's know to be an American blade design. The knife has features from a couple different Bowie styles. I liked the coffin handle design for this one. I decided to go with a frame handle and put lots of filework on it for the bling factor.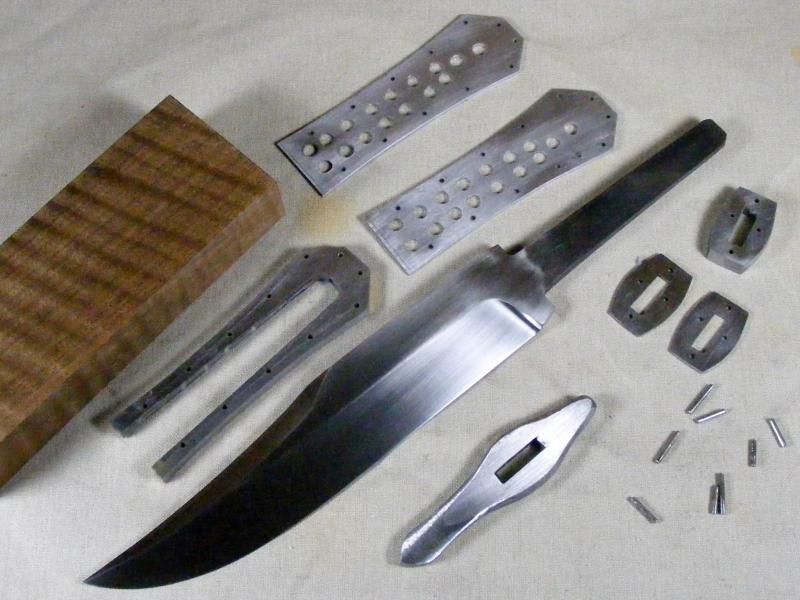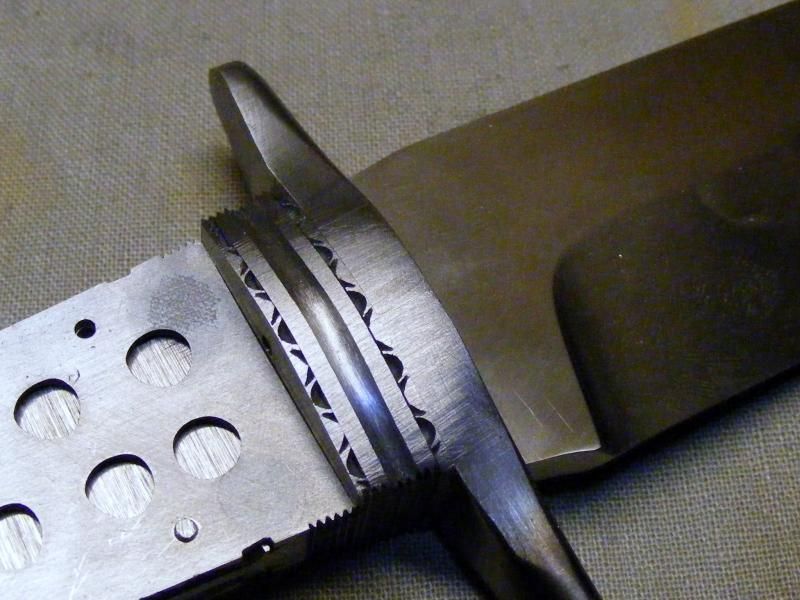 I was going to use some very nice flame walnut for the scales but decided that black micarta would help the cross stand out. I made the cross from 416ss and inlet it in the scale.
The glue up was a mess. I had to assemble all the pieces at while covered in epoxy. I put the clamps to it and made a puddle on the floor. The handle was a big blob when it cured.
The knife ended up at 13 1/4" OAL. It has a .210" S30V blade and frame. The guard and spacers are 416ss. Now it's time to make a sheath.