As you may know we make file guides and sell them. Some folks havent used one before and other folks never will. I have made many knives without the use of a file guide but since it became so important to do the best work I possibly could I use one on every blade now. I've worn out several quickly made mild steel guides and discovered that carbide strips epoxied to them will make the guide last for years. Most all the belts and files we use will not do more than just polish the carbide inserts.
I developed my own line of these and my friend and apprentise Bill Dirk made several but he moved away and left me and my Son Michael to continue. There isnt allot of profit in these as the materials cost about $30-$35 each but its worth our while especially Michael for part time income. The deliveries are slow because we are busy but eventually you will get one if desired.
The first ones were heavier and had big carbides measuring .125 thick, .375 wide and 3.0" long. Today I finished the next generation with slightly narrower .250" carbides and the 1/2" x 5/8" W-1 steel turned the narrow direction. These are a slight improvement but not to say the first ones arent great. Everybody I've talked with like the first generation file guides. I like em both and both work great. Truth be known I did save $4 in material costs by using the narrow carbides and still plan to sell them for the same price at $95 each delivered. Hey I'm a businessman ya know. If I can save money I can buy milk for my babies. Actually theres no babies. I can buy a crunch wrap supreme at Taco Bell for lunch now.
Here is an alluring shot, a close up and some action shots of the Generation II File Guide: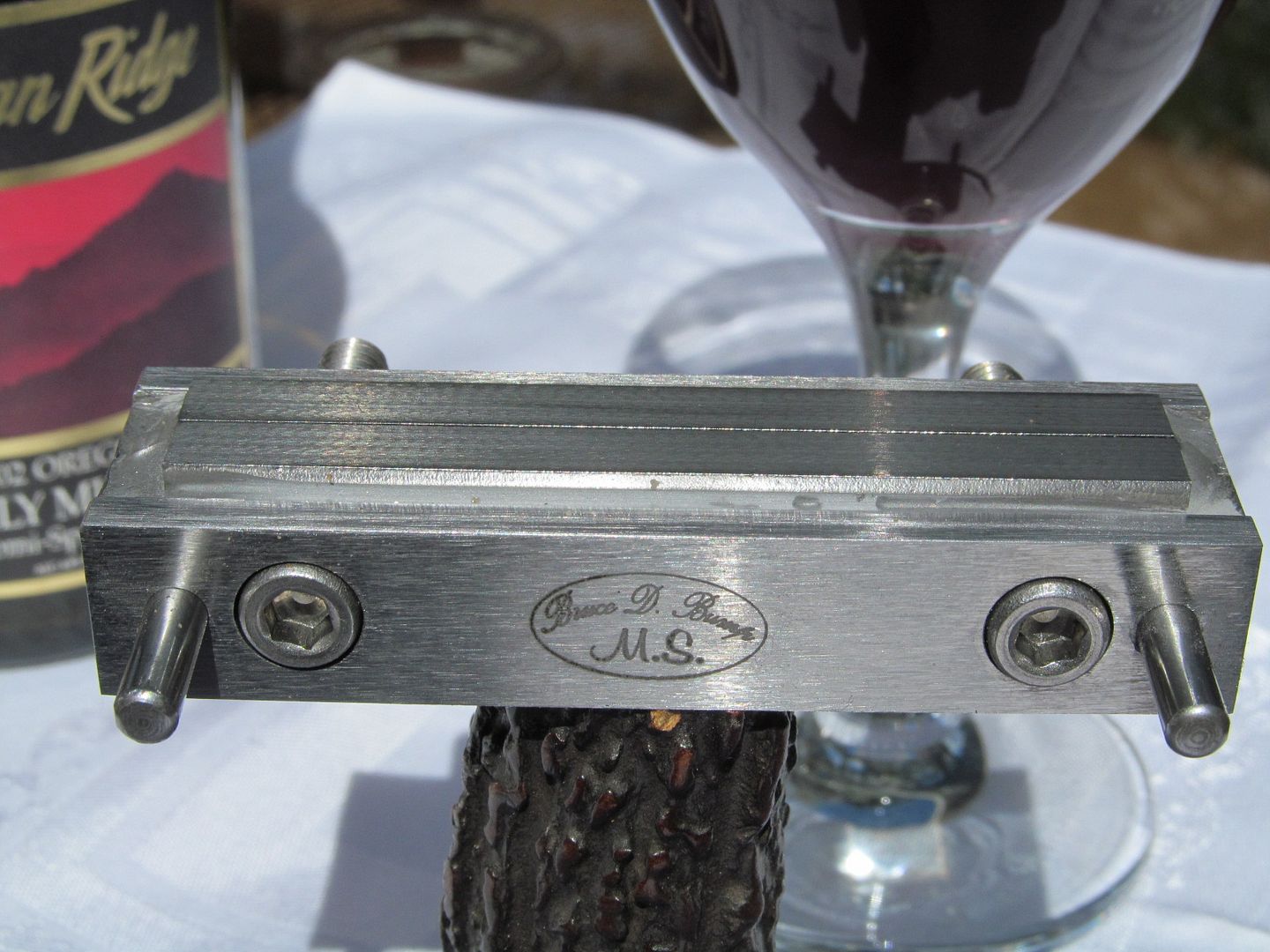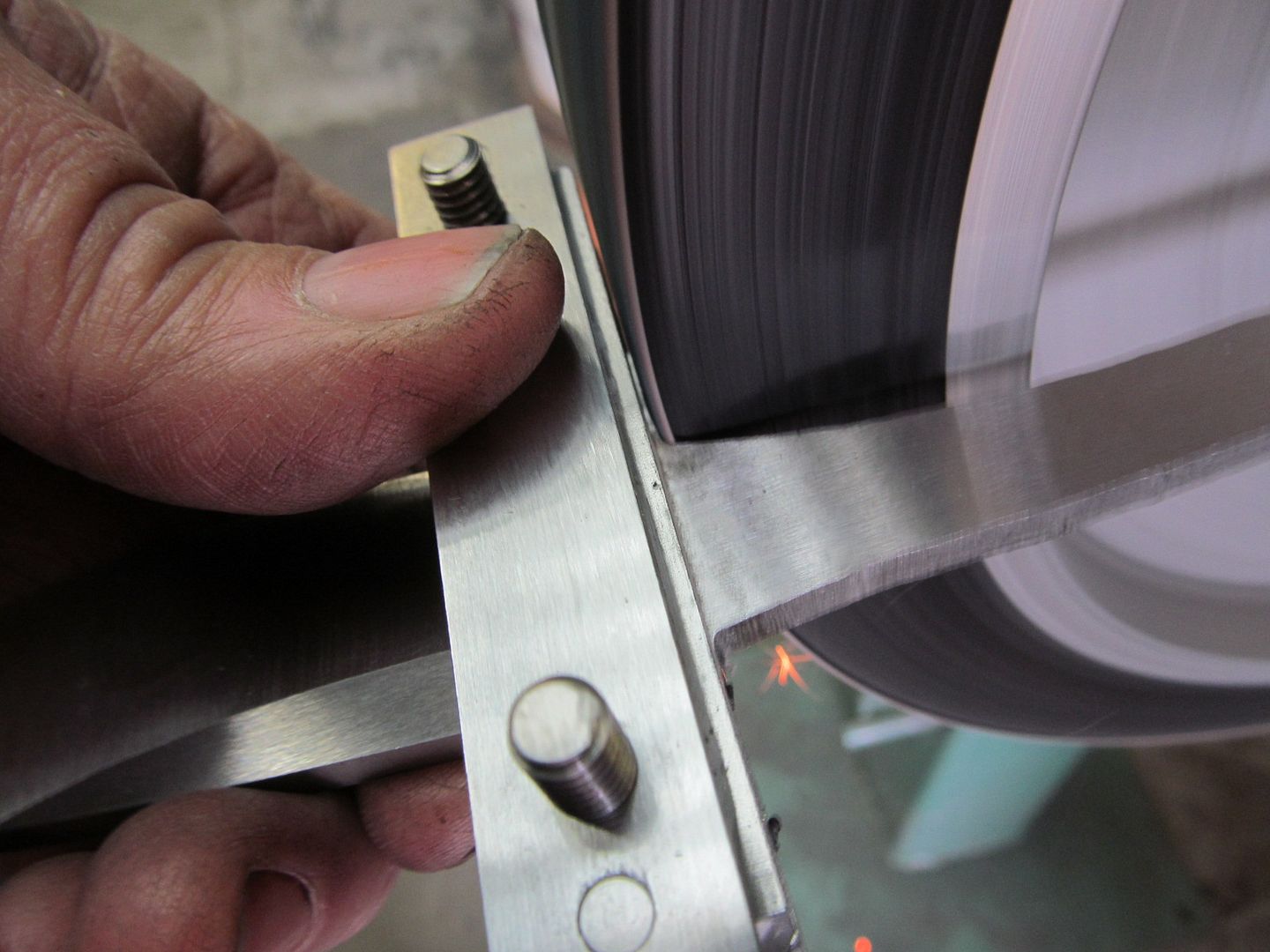 The plunges are ground in before heat treating on this hunter and the shoulders for the guard too. Its not really neccesary to grind them before heat treating as they could be ground after the blade is hardened but I like to do bigger blades this way. I leave the edge thick and re-grind after the heat treatment is done. For folders I always heat treat the blank and then grind the bevels.
After heat treatment the blades can be ground with a belt or a file unless you leave the blade harder than 62 rc. Most files are only about 63 rc and wont have much affect on removing metal. Dont use a diamond file as they will cut carbide and put notches in the fine surfaces.
I plan to show how this guide works on a framed handle knife also, just give me time.
Thanks for looking and come back.
As always I love comments and stories of your own achievements
Last edited: