Just finished up two more Entry Tools. I had Dave cut me 6 blanks from my first blade design and it was off from there!!!
The Random Urban Desert variant is going to one of our troops. He will be taking it with him back to the sand box in October. I am working on a K-Bit as a gift to take with him as well.
The other one is Black paper micarta.
The handle material on his is Todds Random Urban Desert micarta. I still have to oil them down a bit. I am still learning, but seem to get a little better with every shot. My biggest problem is my grinder stalling out half way through each pass...VERY frustrating learning curve. But, I have a new grinder coming soon, Thanks, Tracy2thumbs
.....also having a friend of the family to come wire me up with 230V. I cant wait.
Thanks for looking Dogs...still a rookie...but still learning!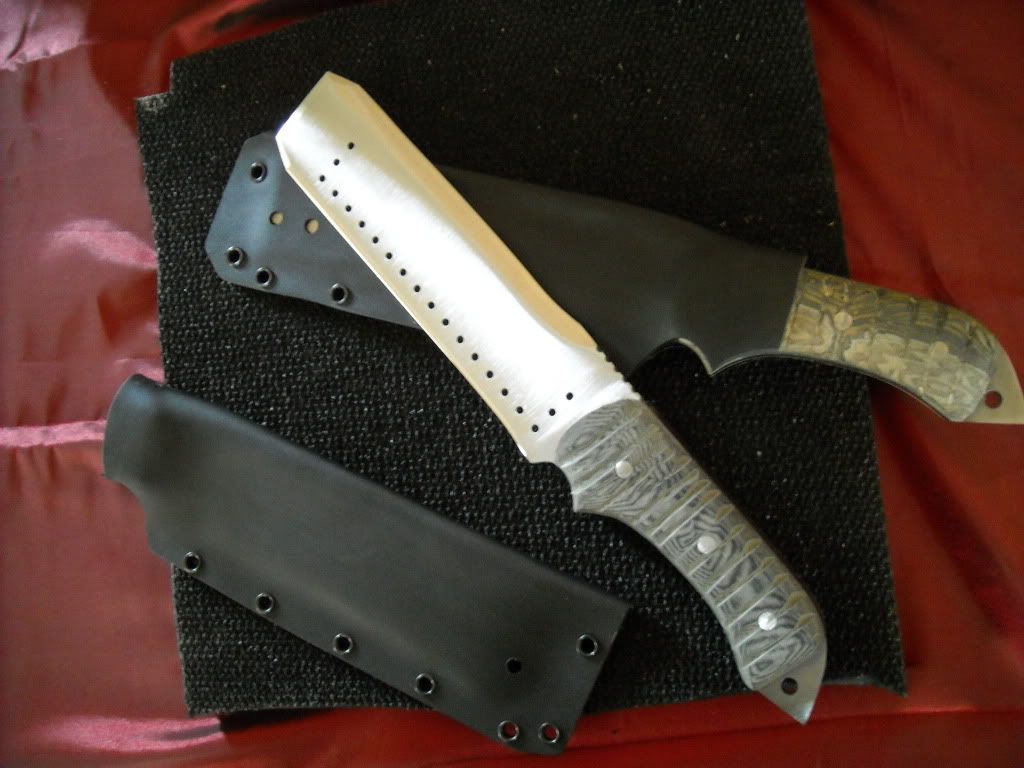 Chris
Last edited: