I'm going to show step by step how I go about making a lockback. I'll start by recommending a book, "The Lockback Folding Knife From Design to Completion", by Peter Fronteddu & Stephen Steigerwald. It's very well done with lots of step by step pictures. It also explains how to make a lockback with basic hand tools.
You can get it from BossDog 's store,
http://usaknifemaker.com/books-videos-plans-c-97/books-on-knives-guns-etc-c-97-62/book-the-lockback-folding-knife-from-design-to-completion.html
,
I bought it just for the instructions on how to make the lock bar and notch.
Here's the pattern I'll be using.
I surface ground 2 pieces of CPM 154 CM and I'll glue the patterns on.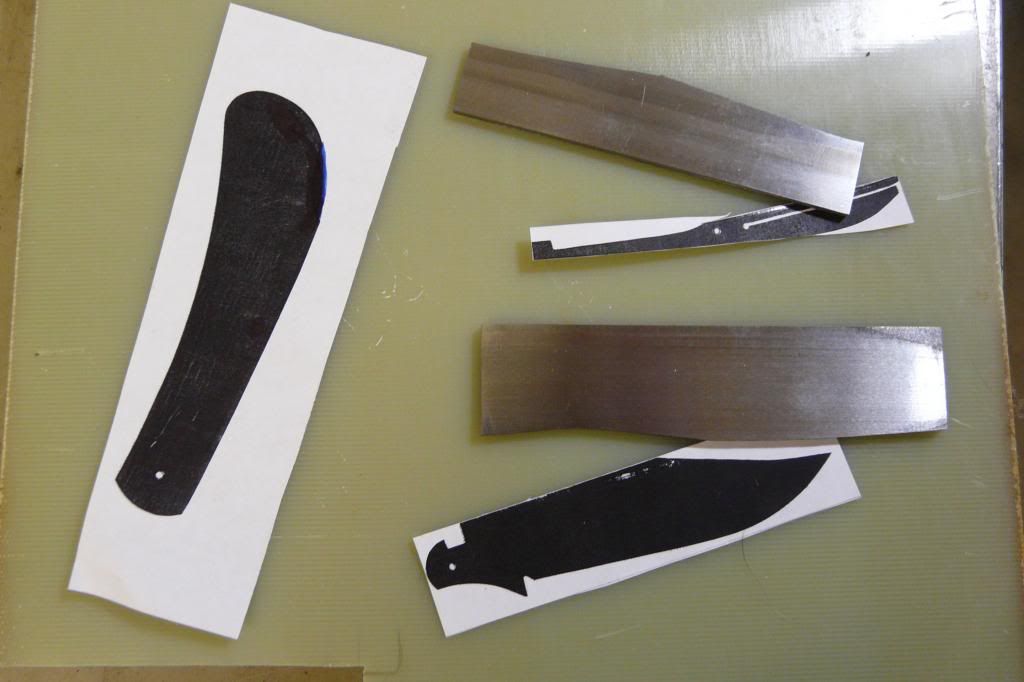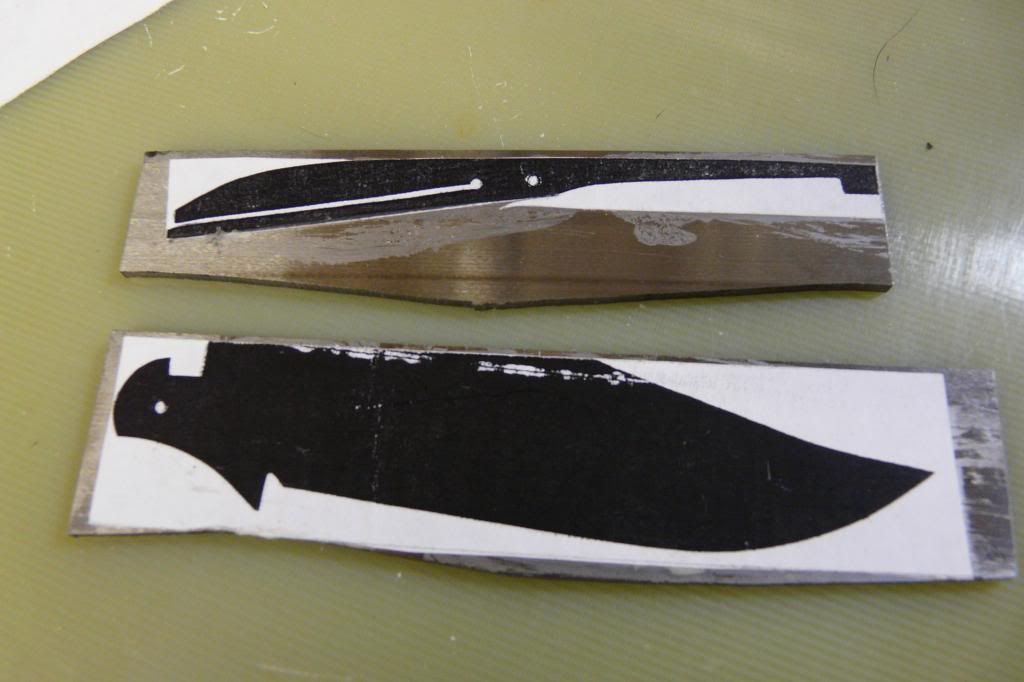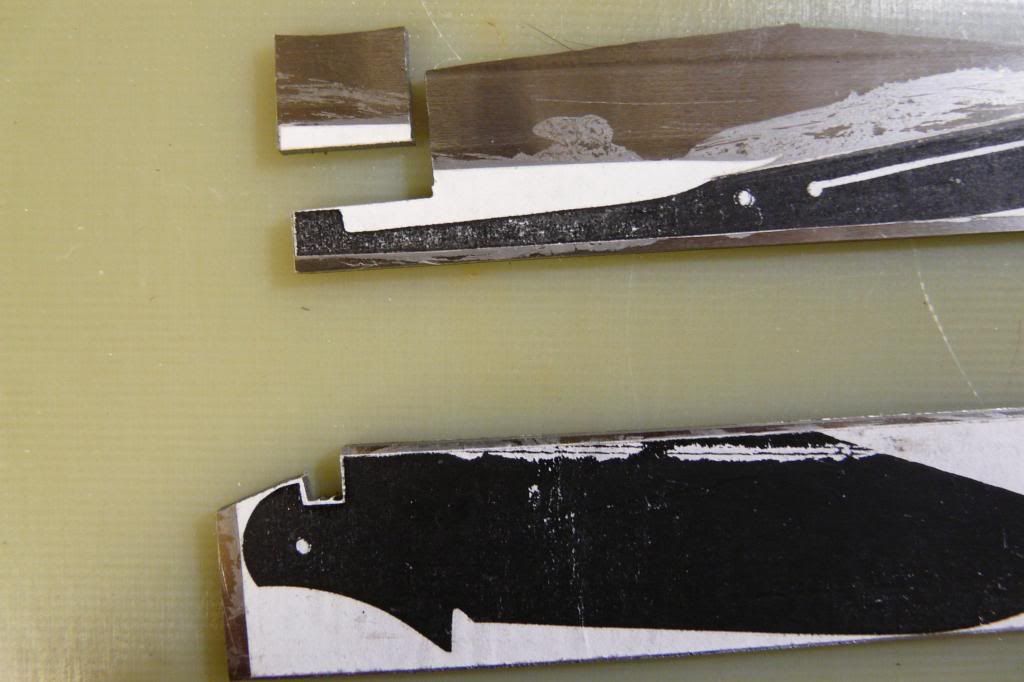 The book recommends 90 degrees at the front of the notch and an 8 degree slope at the back. The author tilts the head of his milling machine but because I don't have an easy way to dial the head on my mill back to vertical, I devised another method. By the way, exactly 8 degrees isn't critical, I've seen another tutorial that, IIRC, recommends 2 degrees.
I made a bar that's 1/16" thick and 8 degrees to set the angle of the workpiece. This would work nicely for mini-mills where you can't angle the head.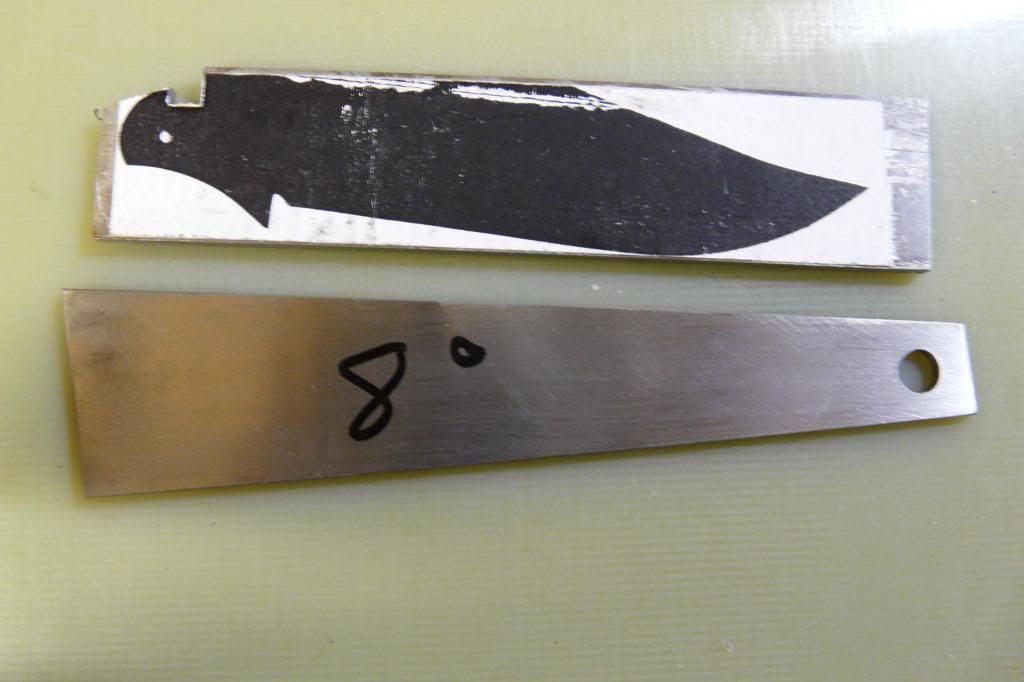 First step is to clamp it in the vise and cut the front of the notch 90 degrees.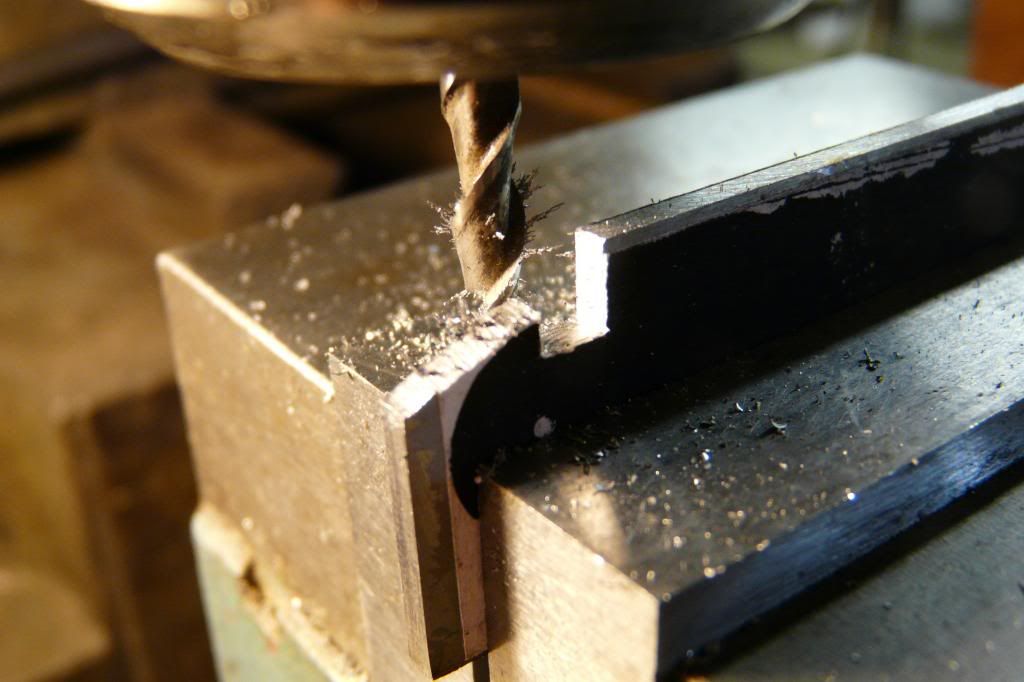 Then I reset it with the 8 degree bar and cut the back of the notch.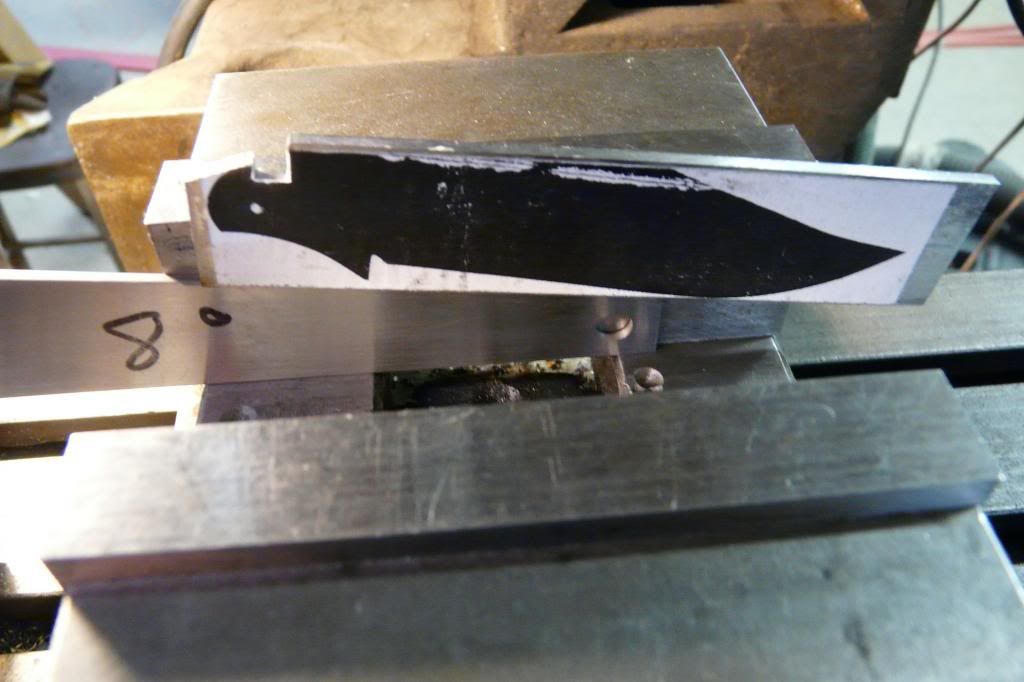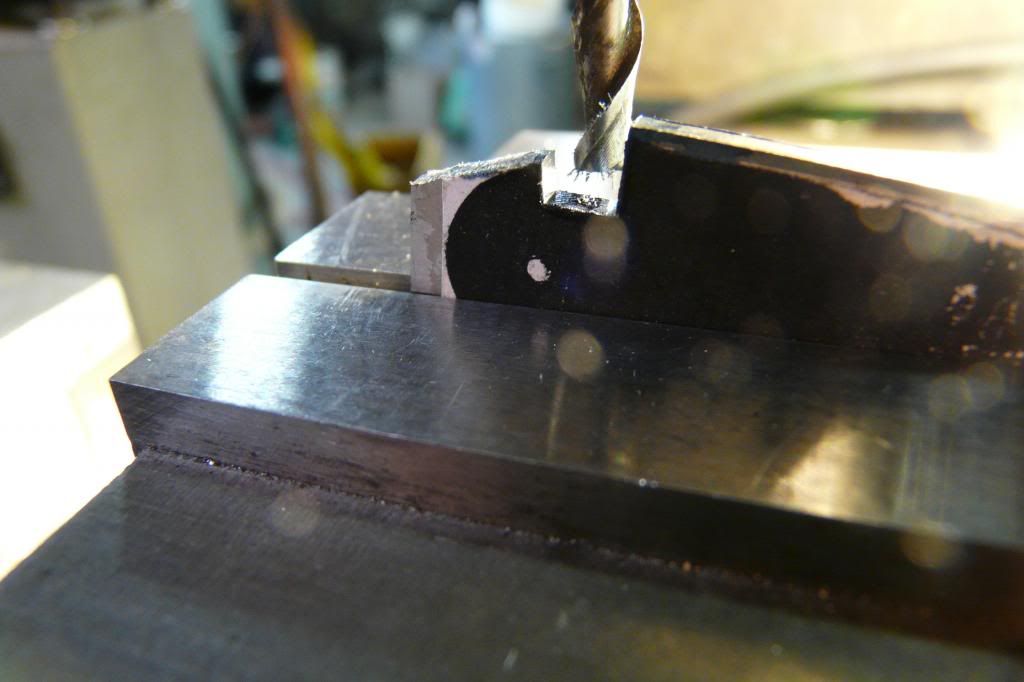 To be continued...........