There are two 3/32" pins in my clamping plate that I use to hold the ends of the frames in place so I can line up the scribed bolster lines. The edge of the plate is square with the mill so I can use it to square the lines.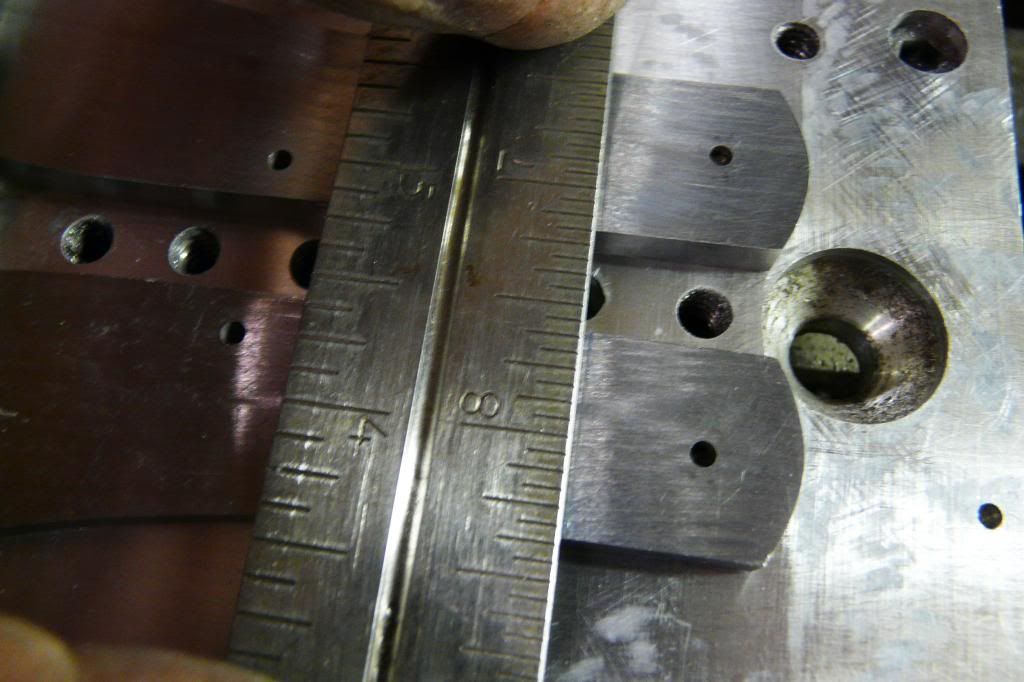 The frames are clamped in place and ready to mill. They are .1920 thick, I want to have .0400 left so I need to remove @ .1500. I do this .0500 each pass with a carbide end mill.
First pass completed, part way through with the second.
The second pass is done and I'm into the last one.
Here I've turned the frames end for end and lined up the bottom bolster lines and re-clamped. Since I'll be cutting in three steps again I've colored the frames with a Sharpie so I can tell when the cutter is the correct height for the final cut.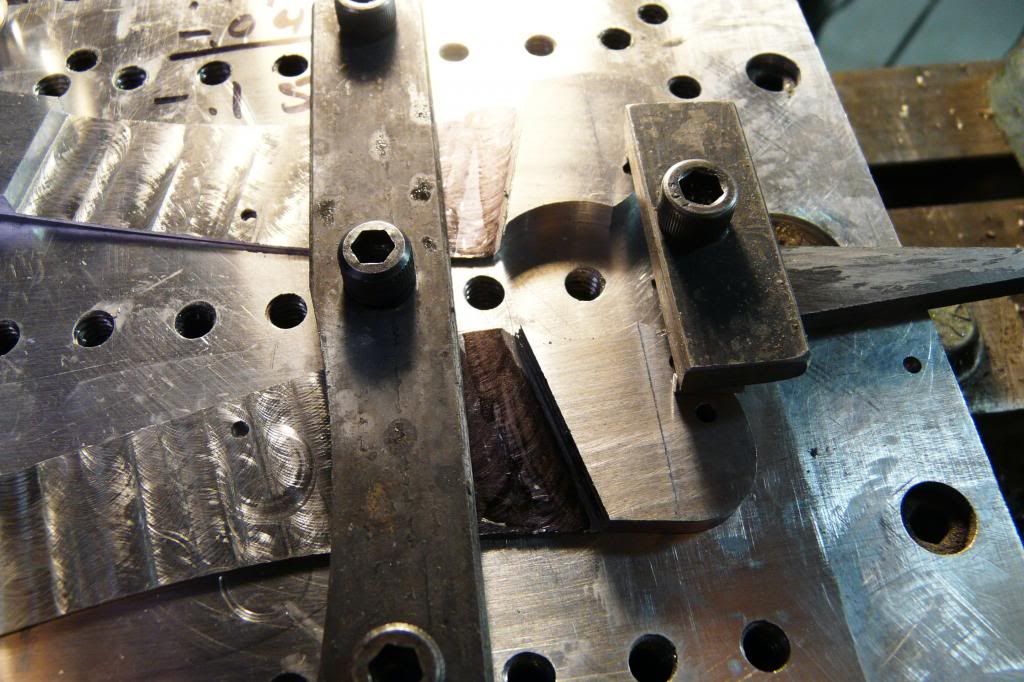 It's a lousy picture but you can see I'm done.
I scribed lines to grind the bolsters and the frames are pinned together with short roll pins.
I'll take a break from the frames now and grind the blade.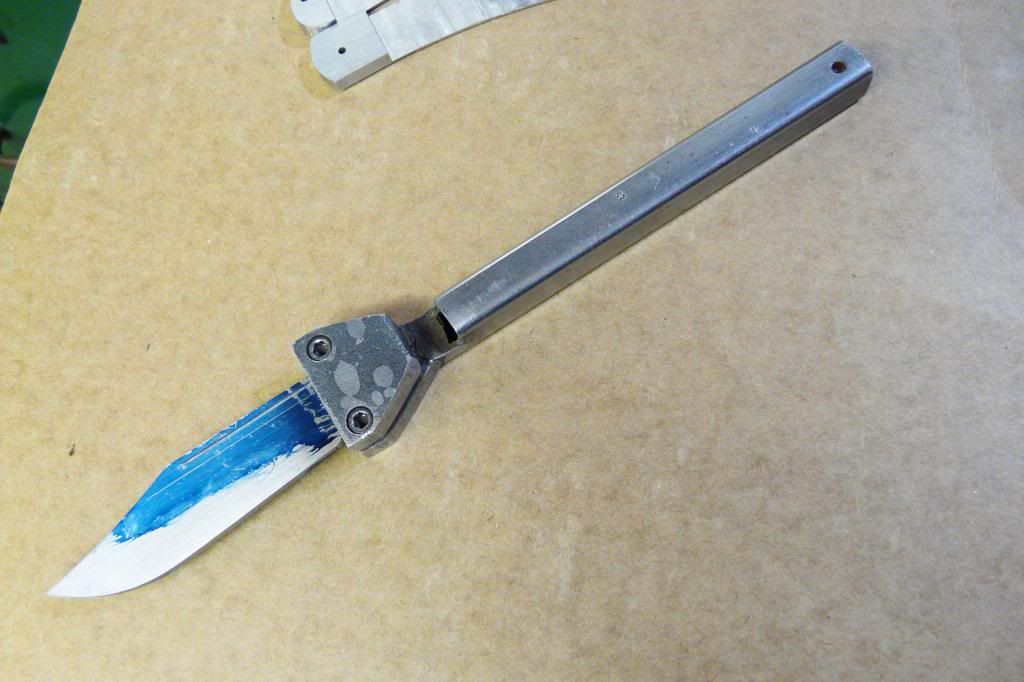 Ground to 600 grit.
To be continued.....again.