Well, I have making knives for about 8 months now. I just finished up with #22 and currently working on #'s 23,24,25 and 26.lol I dont see any singes of stopping soon! So I decided it was time to move forward and step away from my 1x42 and get a 2x72. I dont have a bunch of money so all the big boys are out of the question. I decided on the NWG 2x72.I figure If i keep building knives this grinder will be a great second grinder if I ever buy a Wilmont or something like it.
I will try to do my best with ths WIP. Fair warning Im not the best at remebering to take pics wile Im working on something. I get caught up in what im doing and forget from time to time. Plus I havent done to many WIPS. So here goes.
I bought the plans off USA Knife makers website. Good plans and very helpful. I did find a few mistakes but nothing I cant work around or figure out. I also will be changing a few things here and there but nothing to big. Im building the plans for the grinder with the flat platen and tool rest. I will be adding a small wheel atachment now and a wheel later when I figure out which one I want. I bought enough extra steel to have 2 extra tooling arms so I dont have to unbolt the attachements when I need to use them.
Lets get to the build. Ill start with this. Since I didnt Have another workbench and I didnt want to take up room on my main workbench, I have to get another one. My main workbench I built from old scrap lumber I found in a barn. Its awesome! I bet it weighs at least 500lbs! I like to keep it clean (yea right) so I can do all kinds of different projects on it. Since Im kinda pressed for time, I decided to use heavy duty shelving, Its 24 inches deep and 8 feet long. Good enough for now and lots of room to grow!
cutting the plywood for the shelves.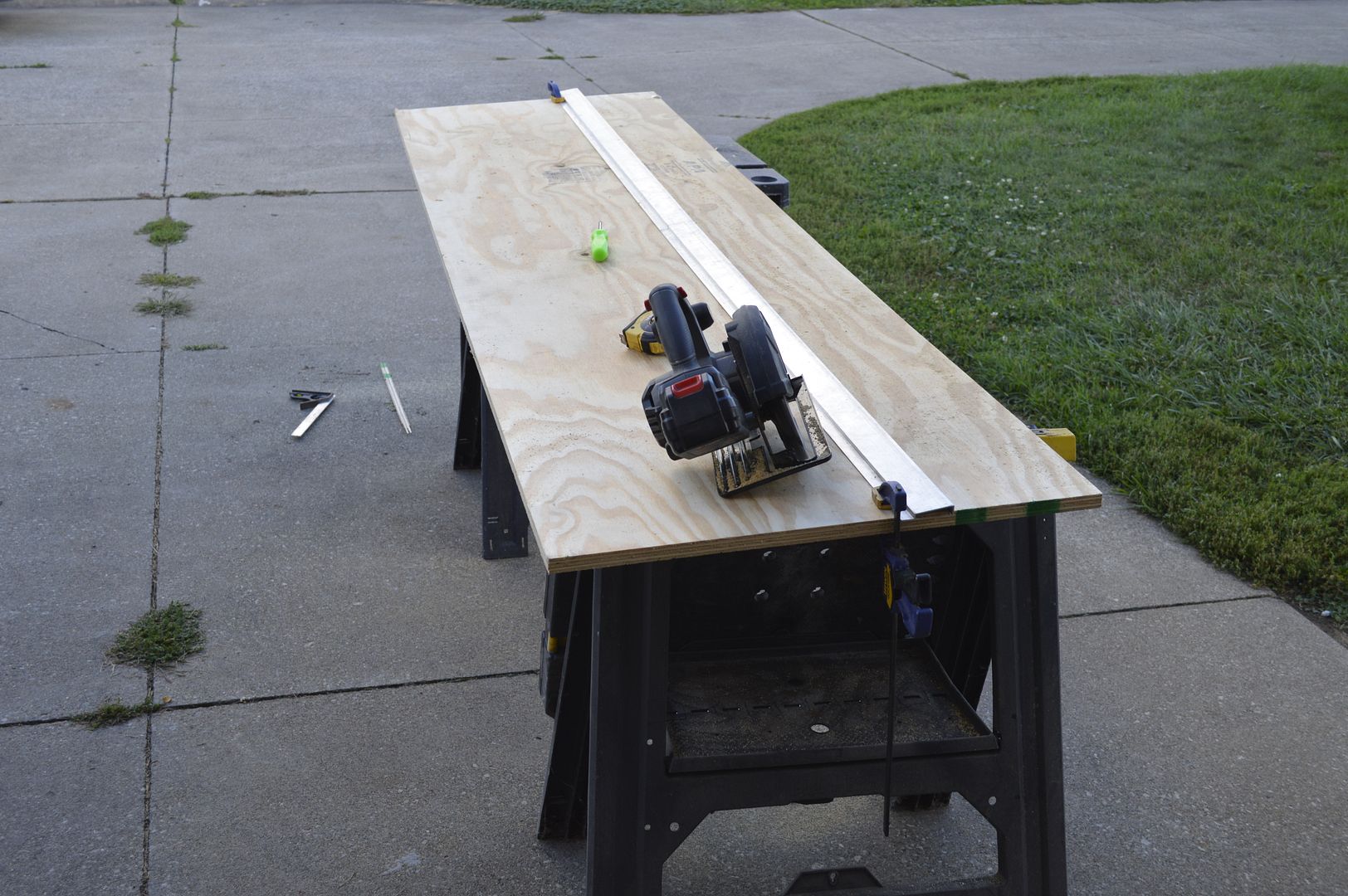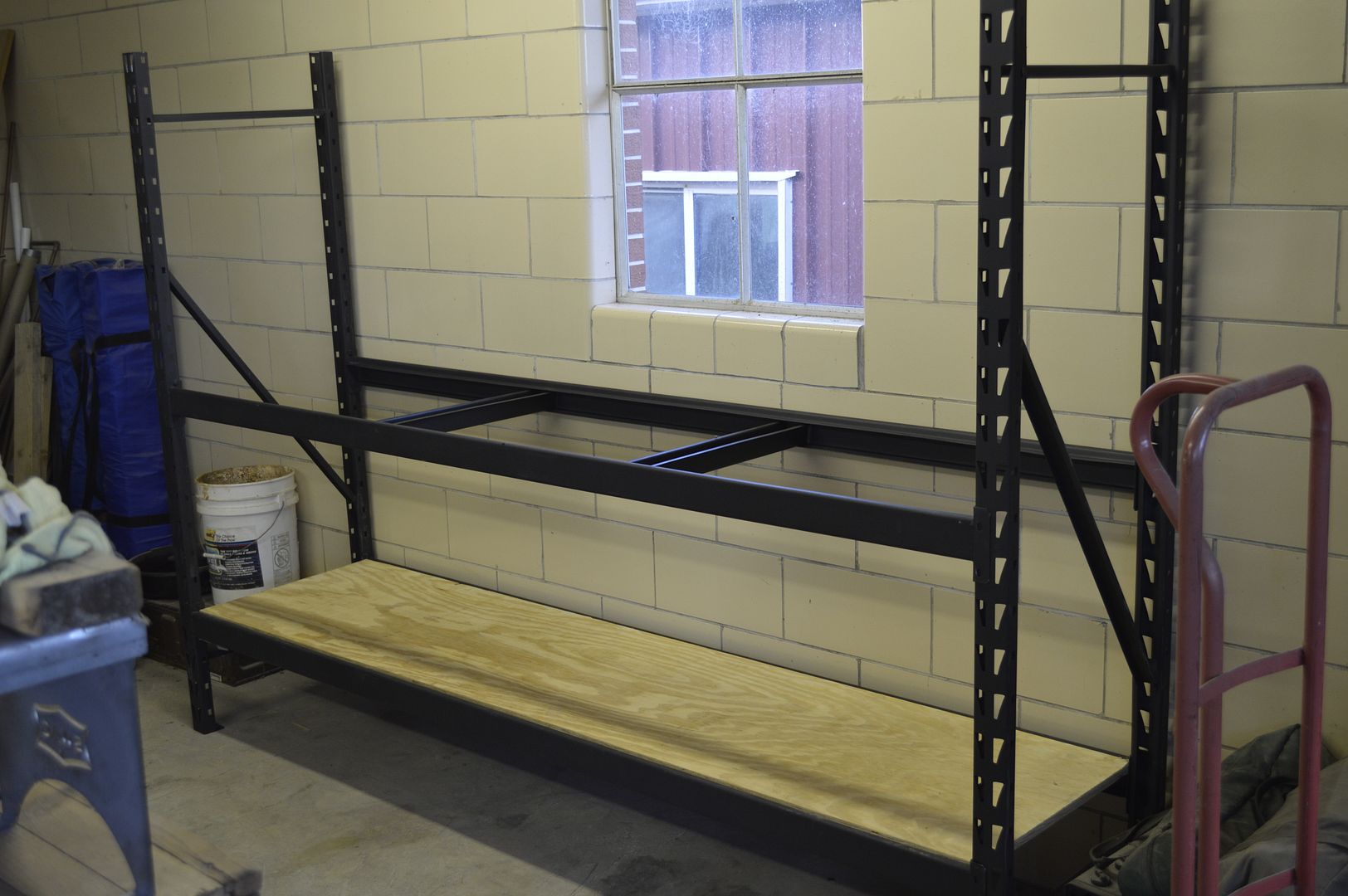 all finished up! Im going to make some brakets to hang my belts up on the risers. This should work out good!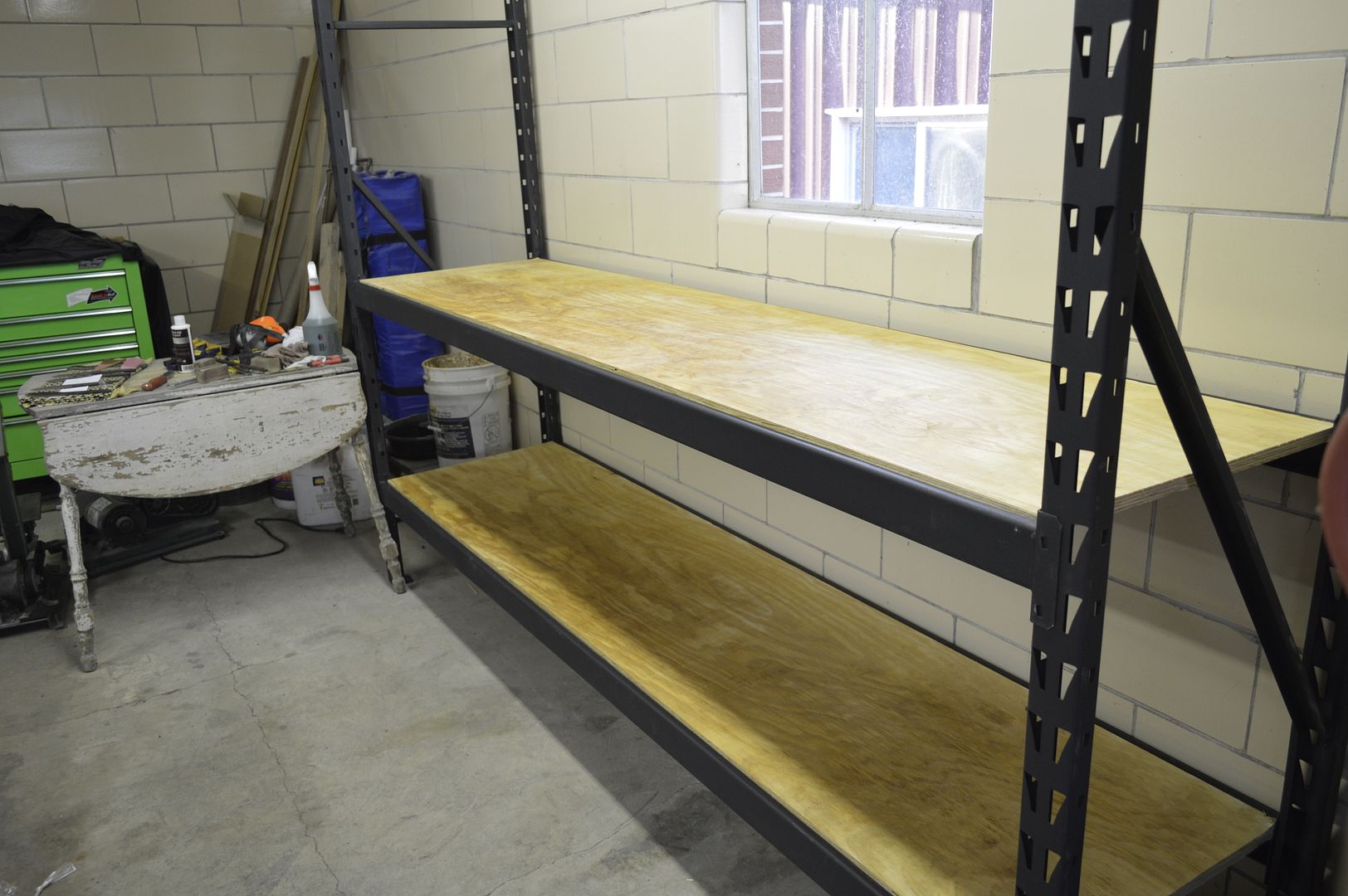 Alright now that we have a good solid bench, lets get to building the grinder!
Here we have what will be a fine tuned machine! See it? Can you tell its a grinder?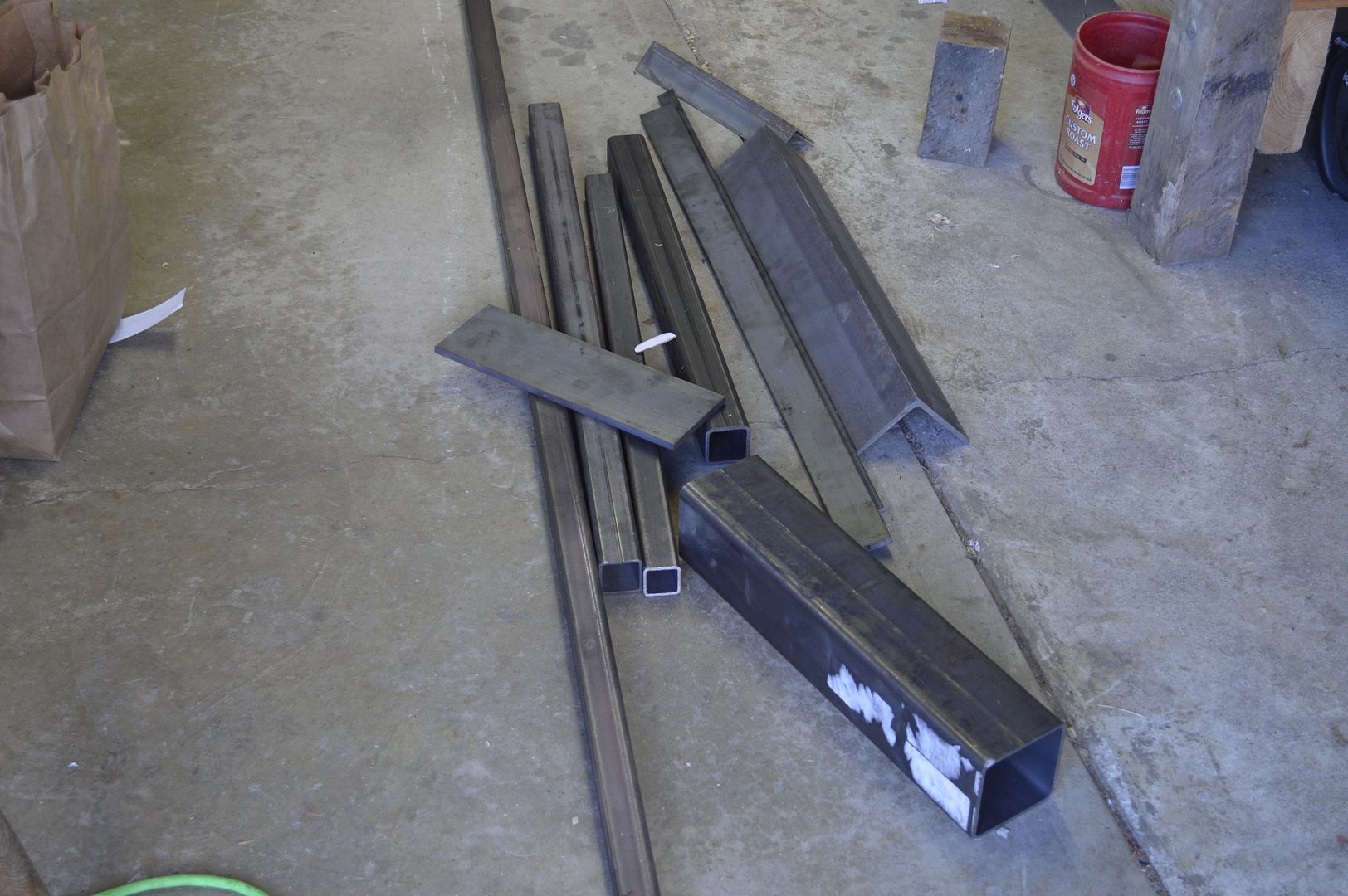 Got my other workbench all cleaned off so I have some room to work! first time I have seen it for a long time! lol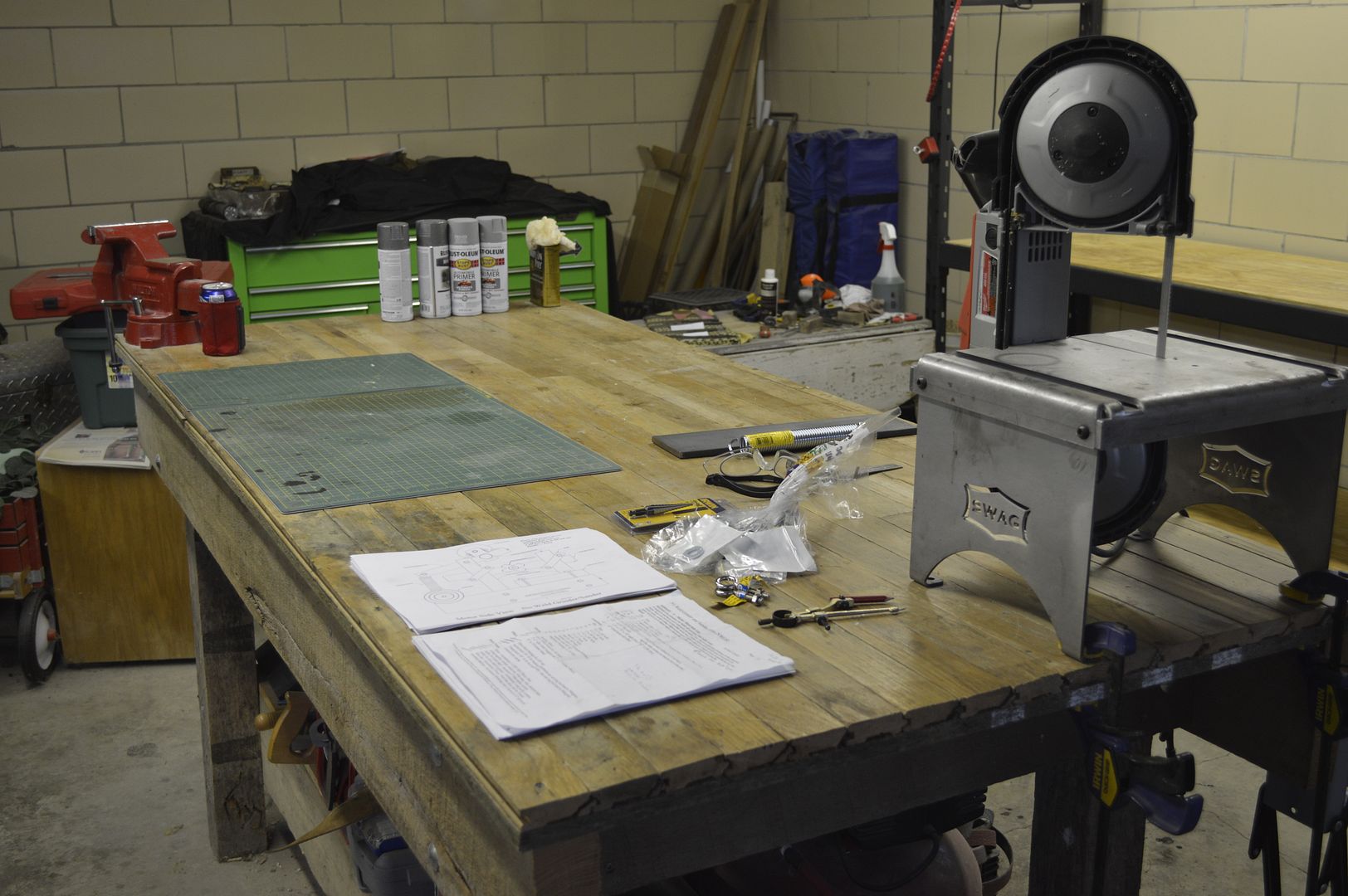 First ting to do is cut and square up my base.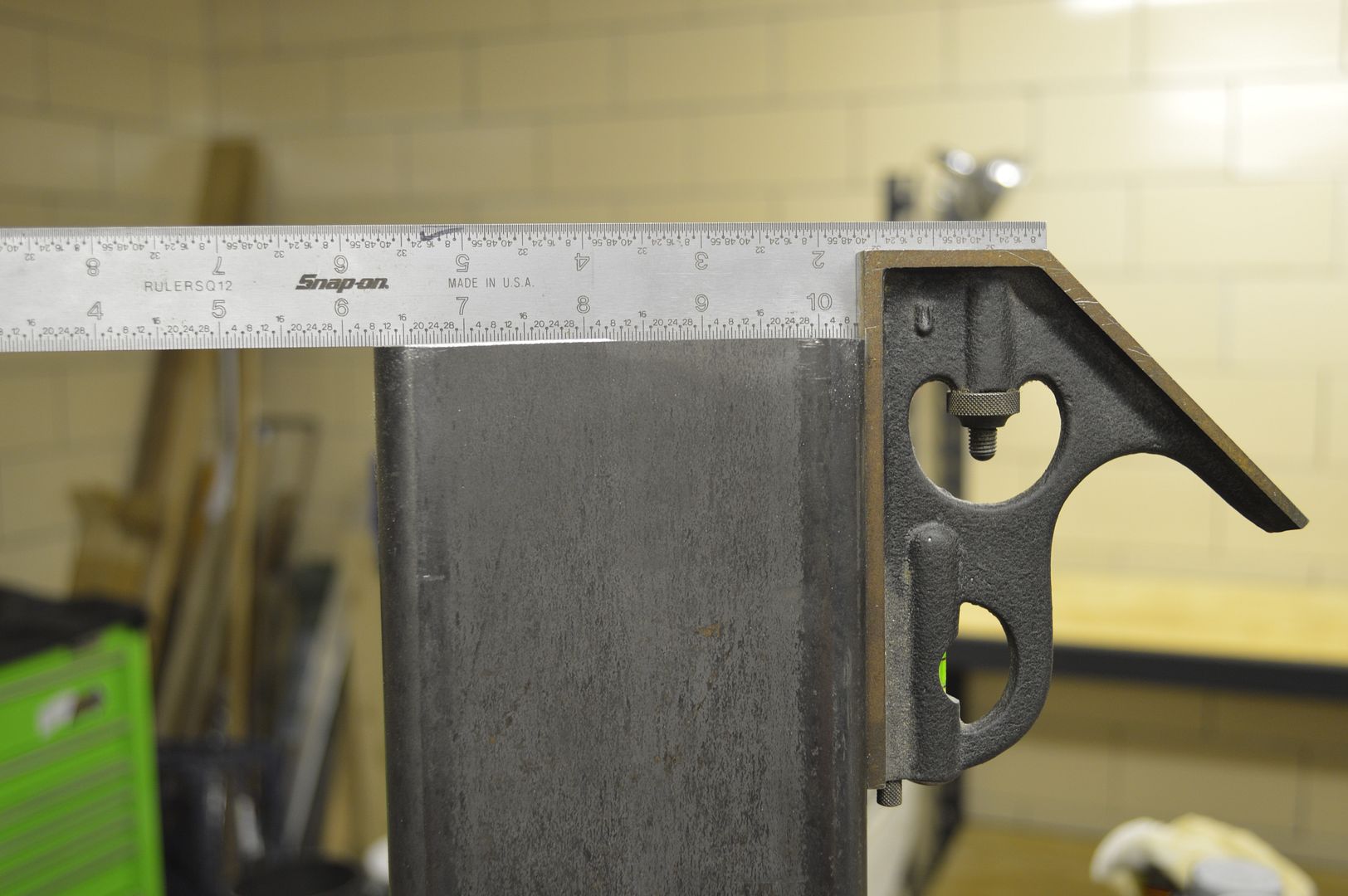 Now I will mark my holes I need to drill. Only holes I didnt mark and drill are for the pillow blocks. The are on the way so I will do this when they get here.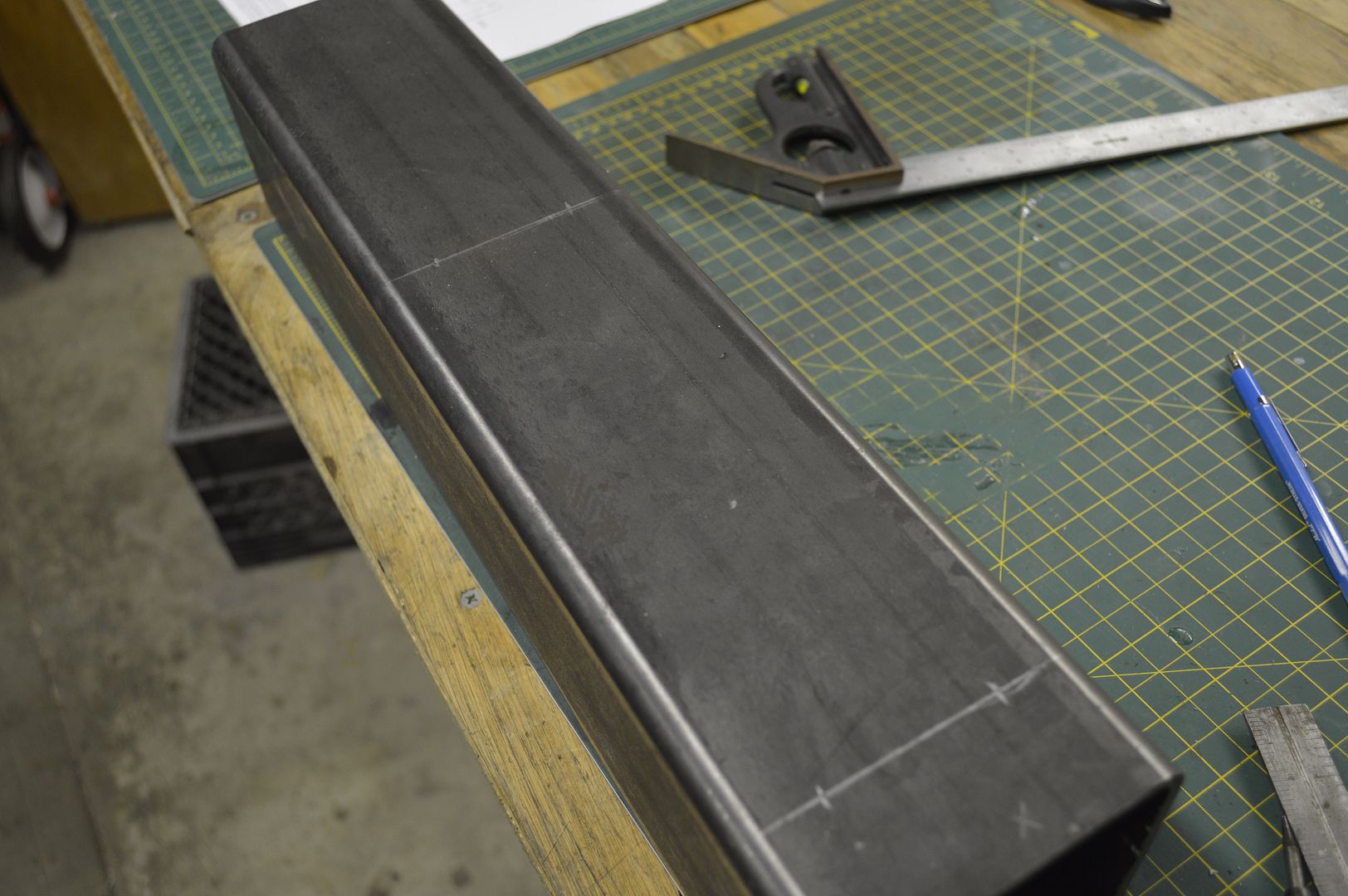 Im useing an irwin step bit in my drill press to drill the holes. These things eat metal! They are awesome!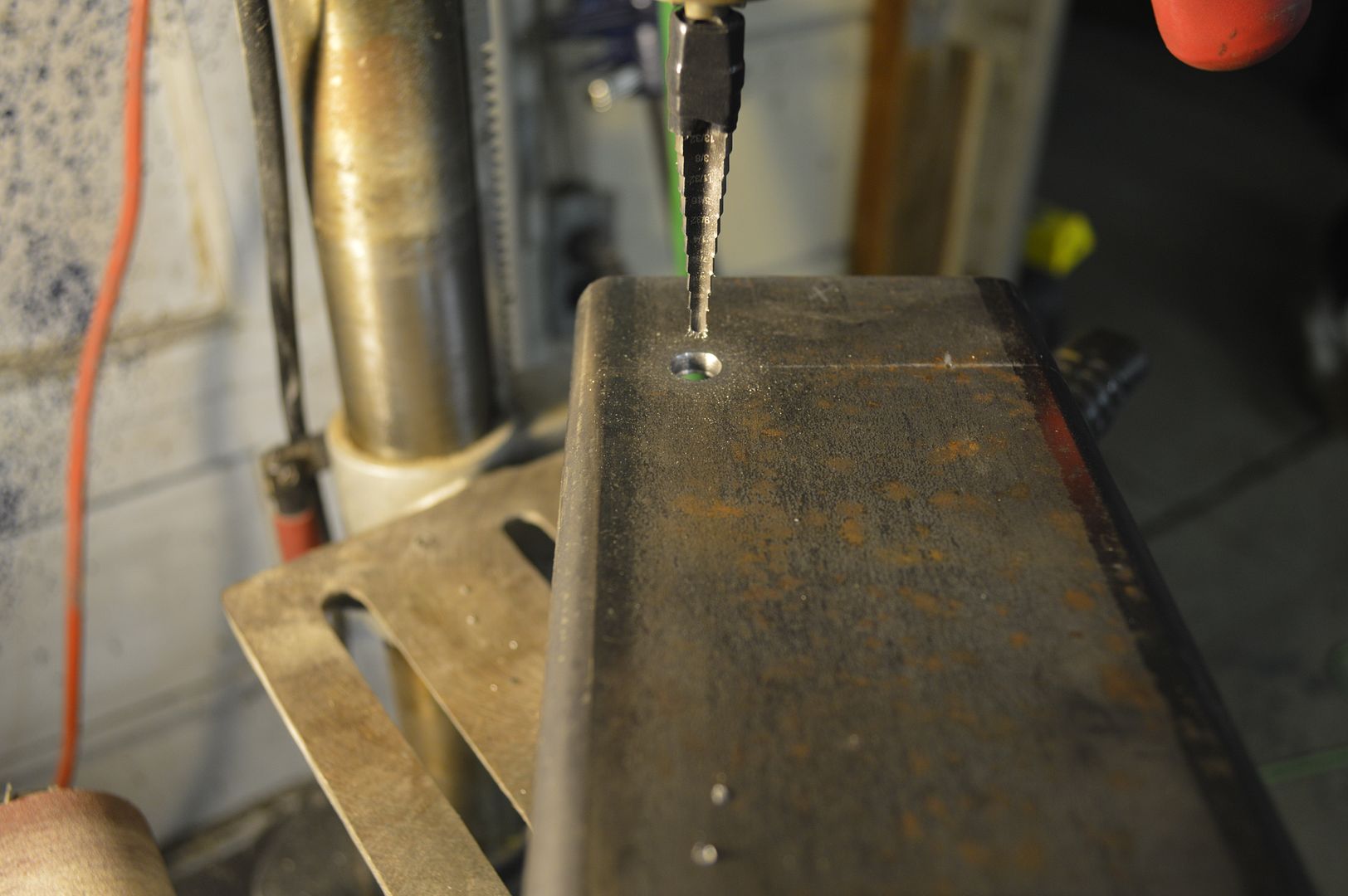 Must have measured right, the bolts slid right threw! Yay!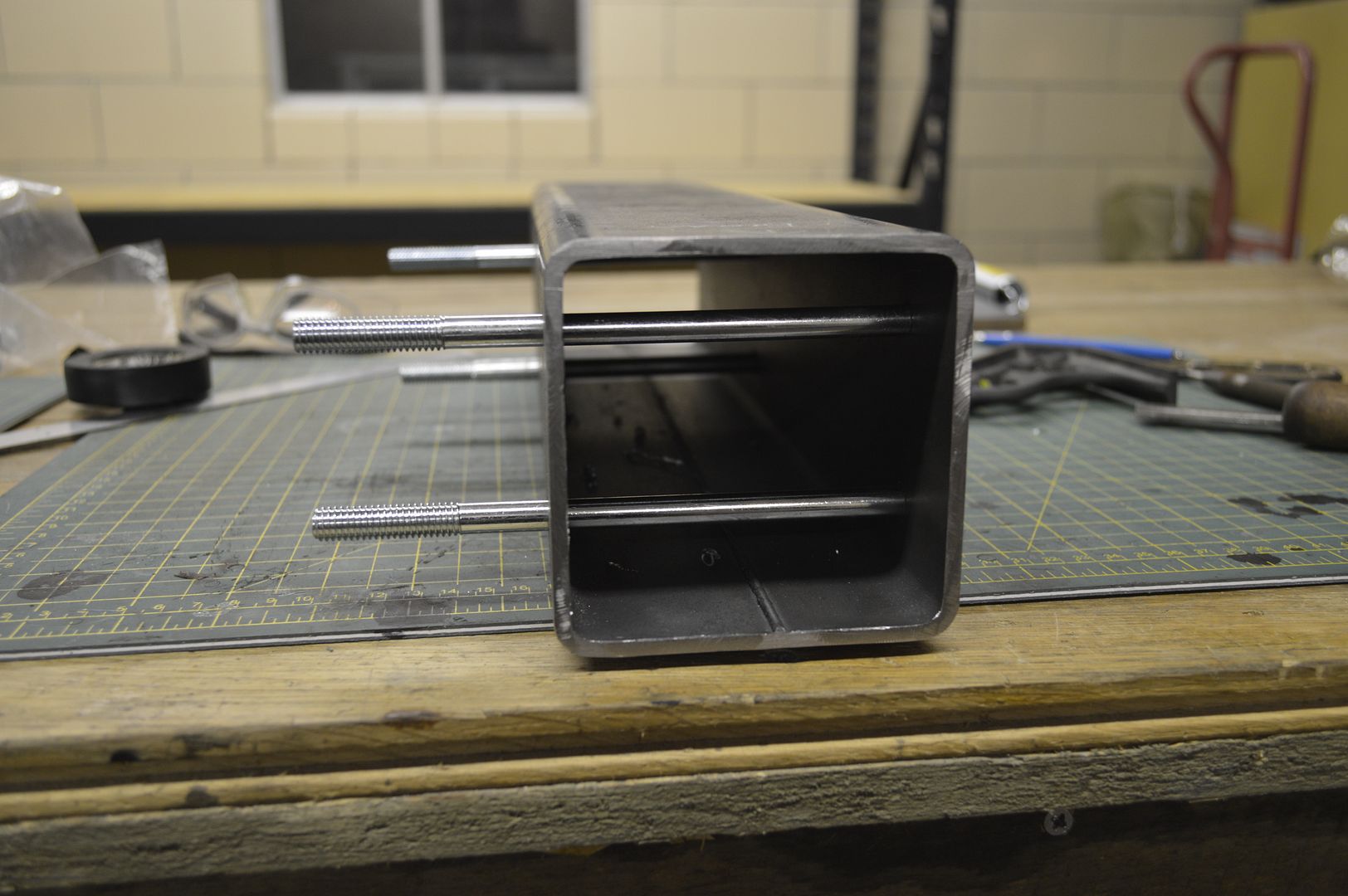 I decided to tap the holes that are for the tool rest socket.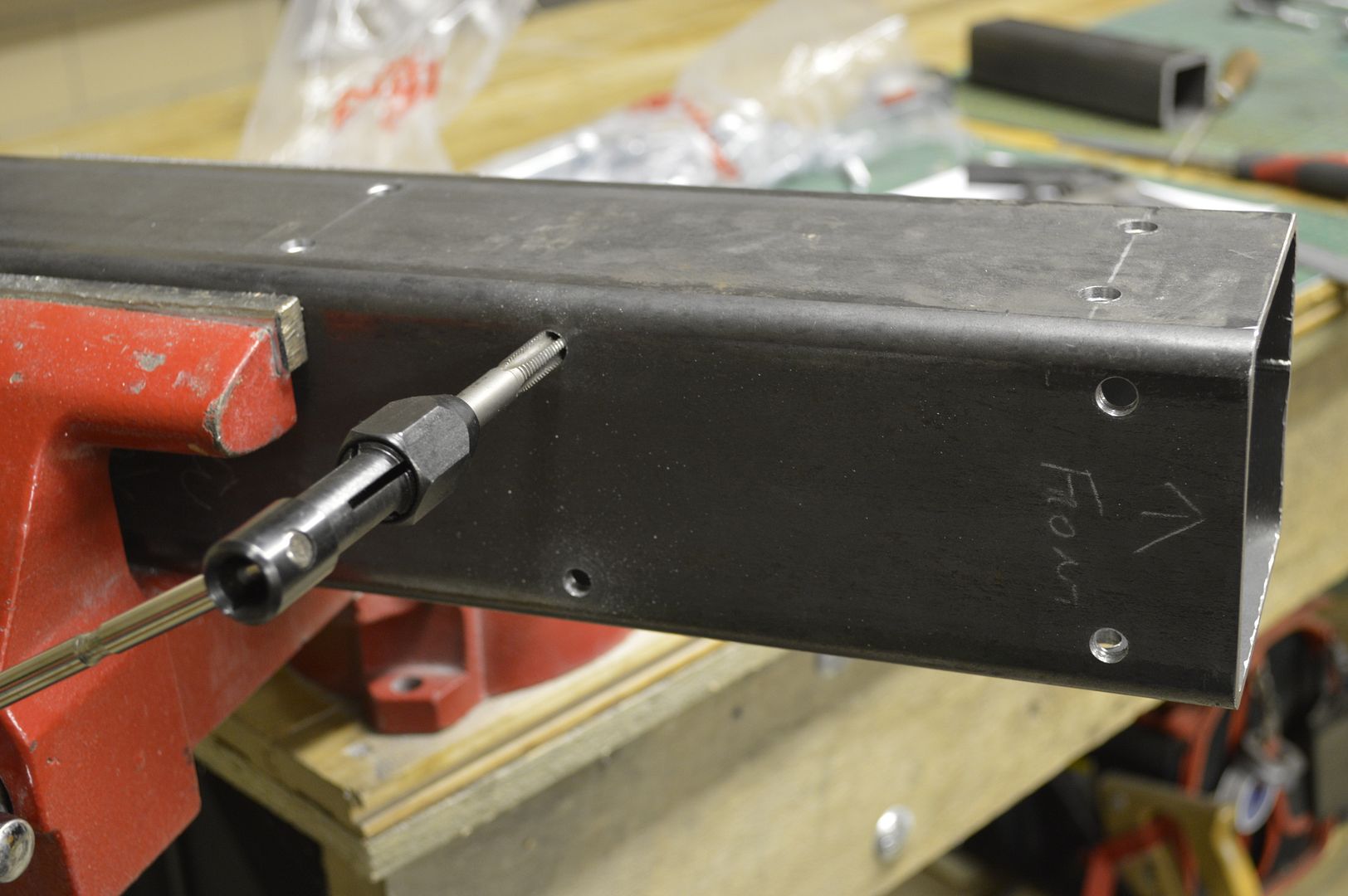 This is a dry fit of the base and tool rest socket. Starting to look like a grinder yet?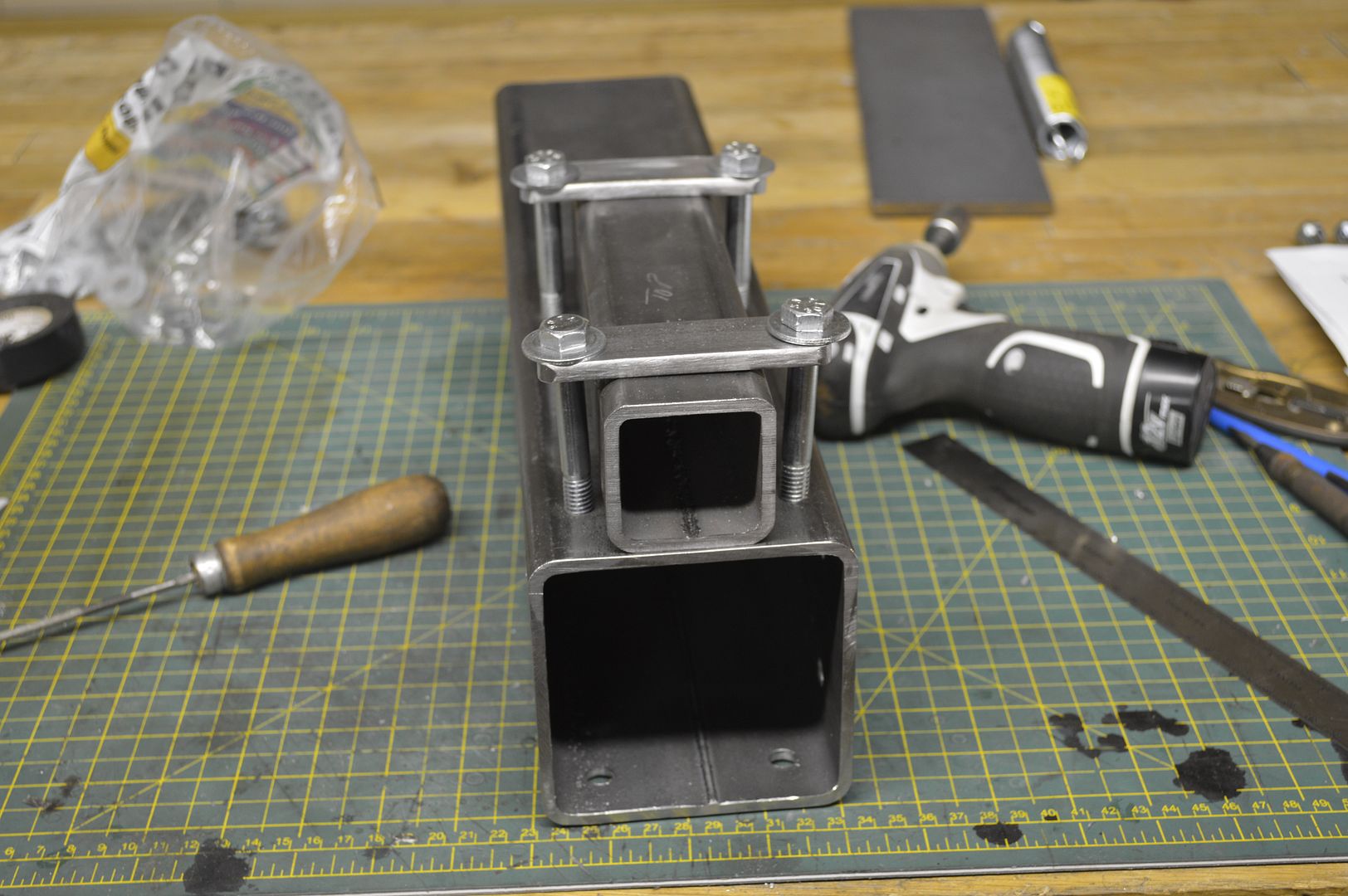 I took it all apart and cleaned it up. Put a coat of primer on and called it a day!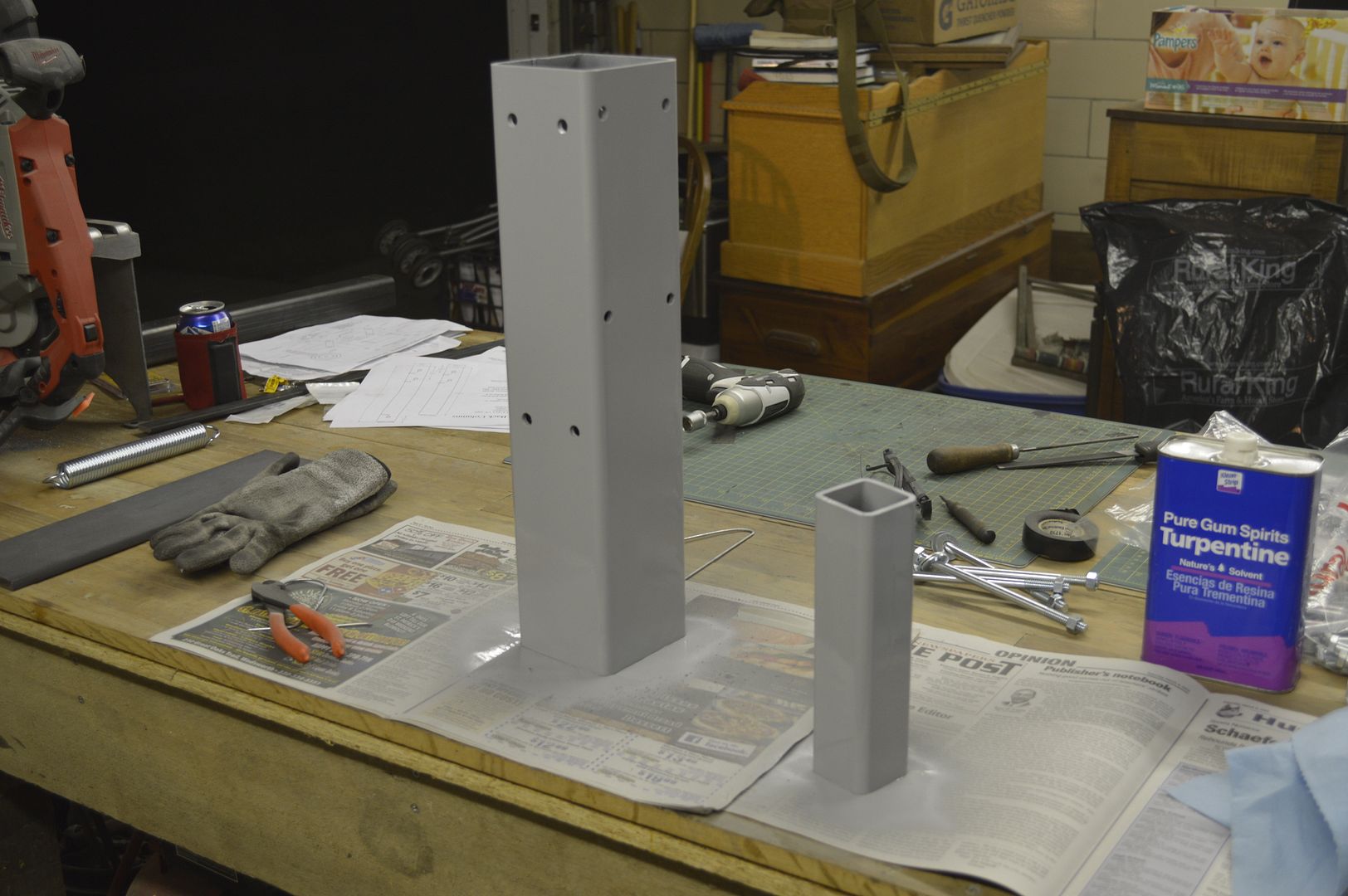 Im going to spend the whole day on this tomarrow so stay tuned!
thanks for looking!