Here's the knife I'll be inlaying the federal shield into, these are the first elephant ivory scales I've put on a slipjoint so there's no room for error. The template is hardened 1095 and because the hole is water jet cut, the sides are tapered. The smaller side needs to be on top, notice I've marked it so I get it right.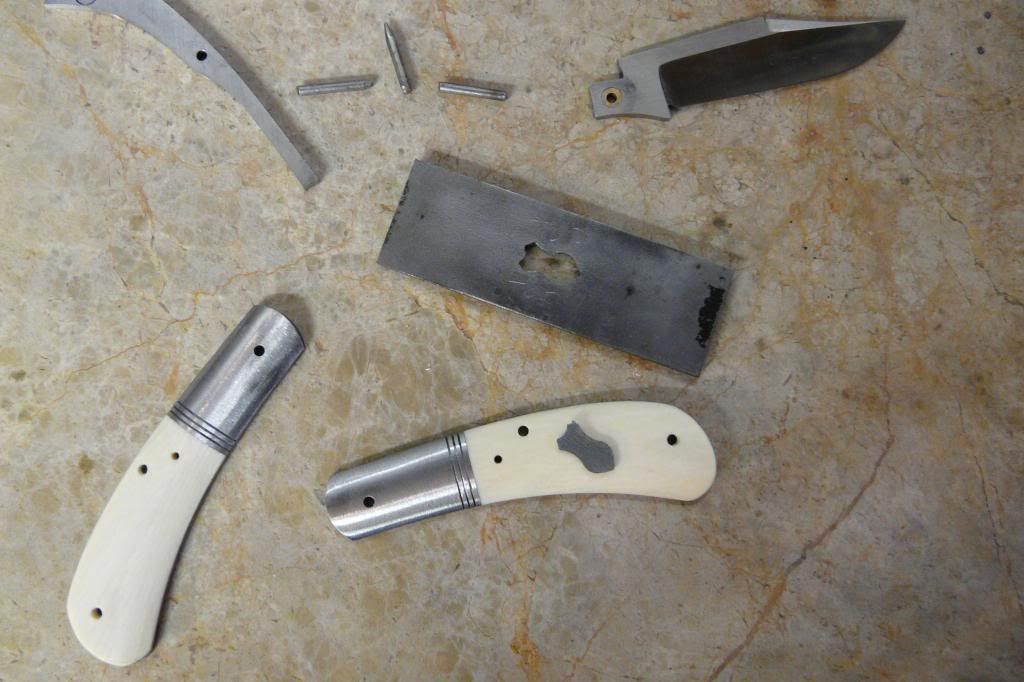 My first step is to figure out where I want the shield so I mark it on the knife. If the scales have a rough texture I add a piece of masking tape to draw on.
The shield has a tab on it from the water jet cutter which must be removed. I use an abrasive wheel on my Dremel.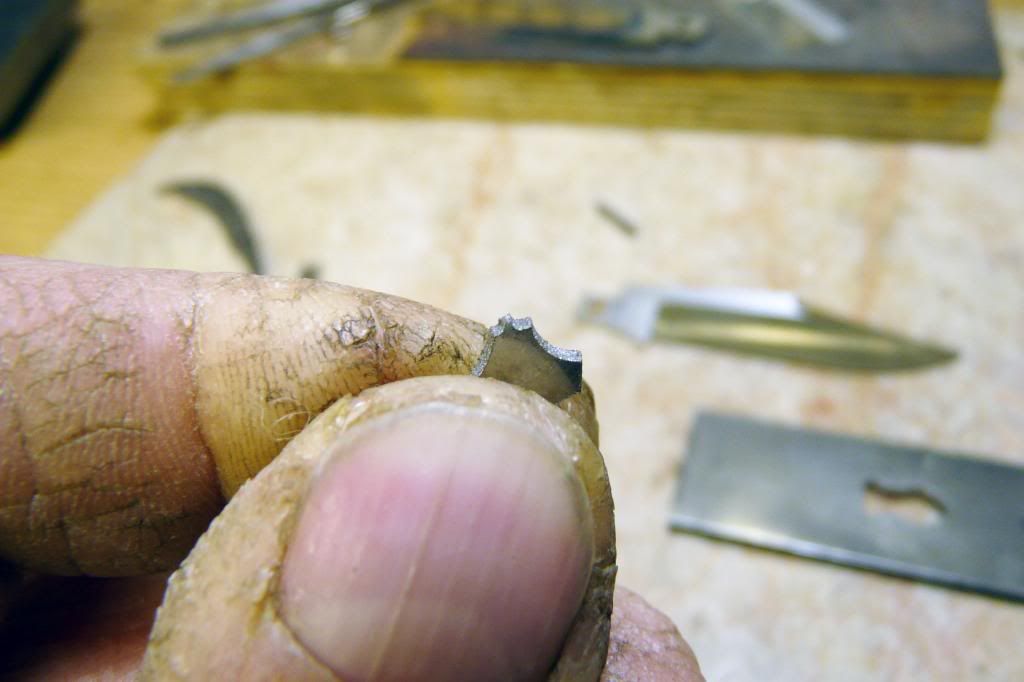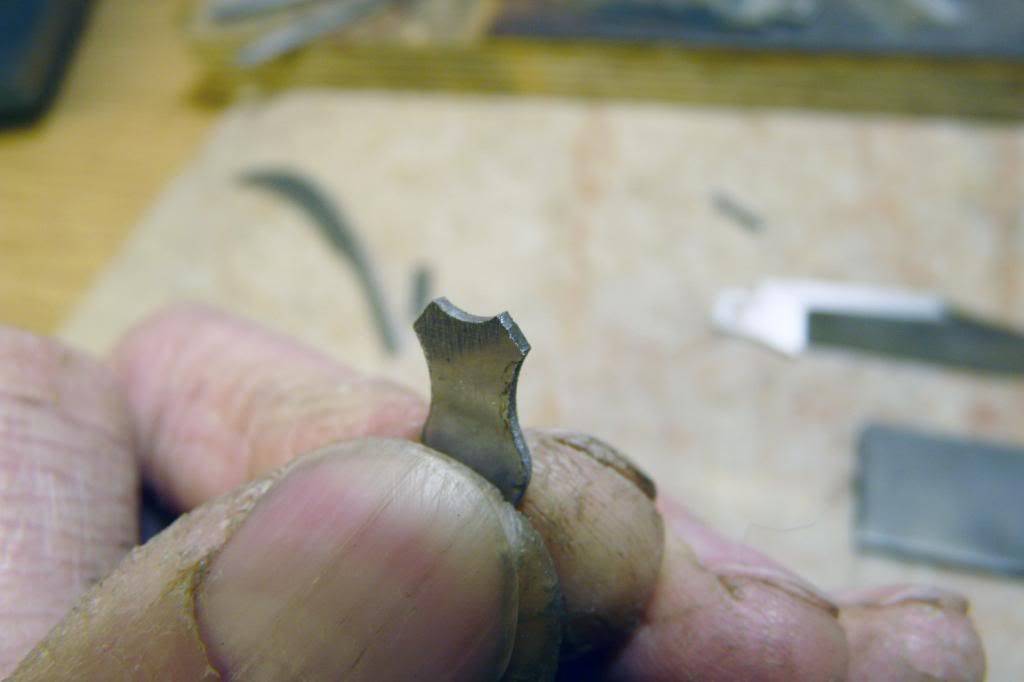 In order to eliminate any gaps I go to some extra steps to make sure the shield and the template are a good fit. The shield is tapered too so I press it into the smaller side of the template, lay it down on my anvil and hammer the template down over the shield. I then check for gaps around the shield. If there are any gaps, I use a small fuller to push some material into the gaps to close them up.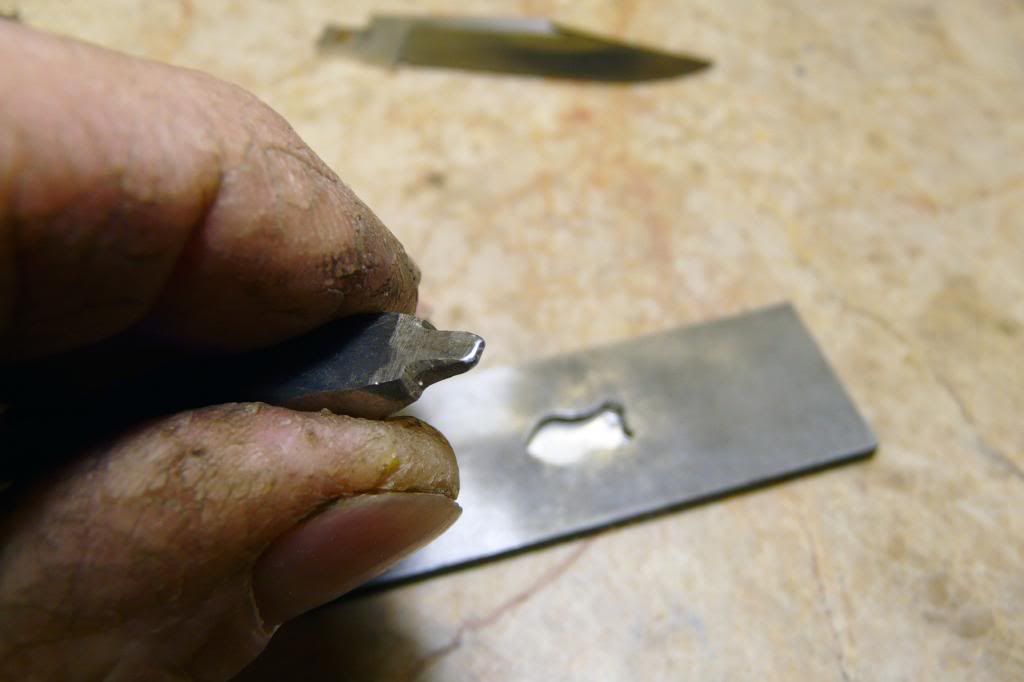 Here you can see that the fullering has almost entirely closed the spaces.
Next I trim off any flash left from pressing the shield into the template and I'll have a snug fitting shield when it's installed.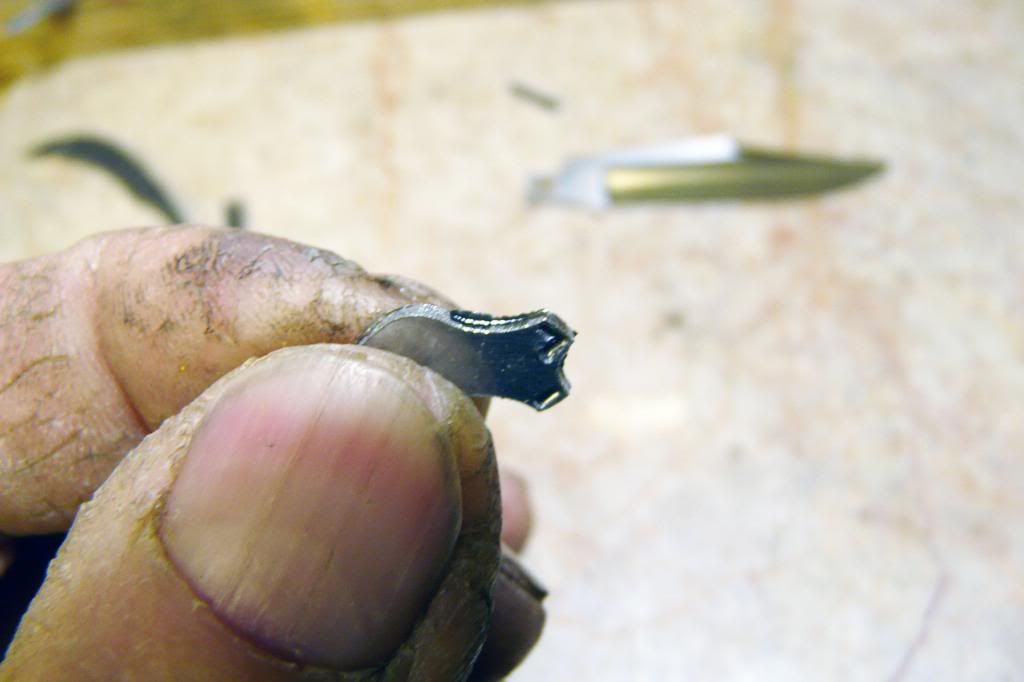 I use a 1/32" HSS cutter in my Dremel to cut the pocket for the inlay, and an adapter that screws onto the Dremel to turn it into a small router.
I then clamp the knife frame and the template into my home-built fixture. (Boss has clamps for sale).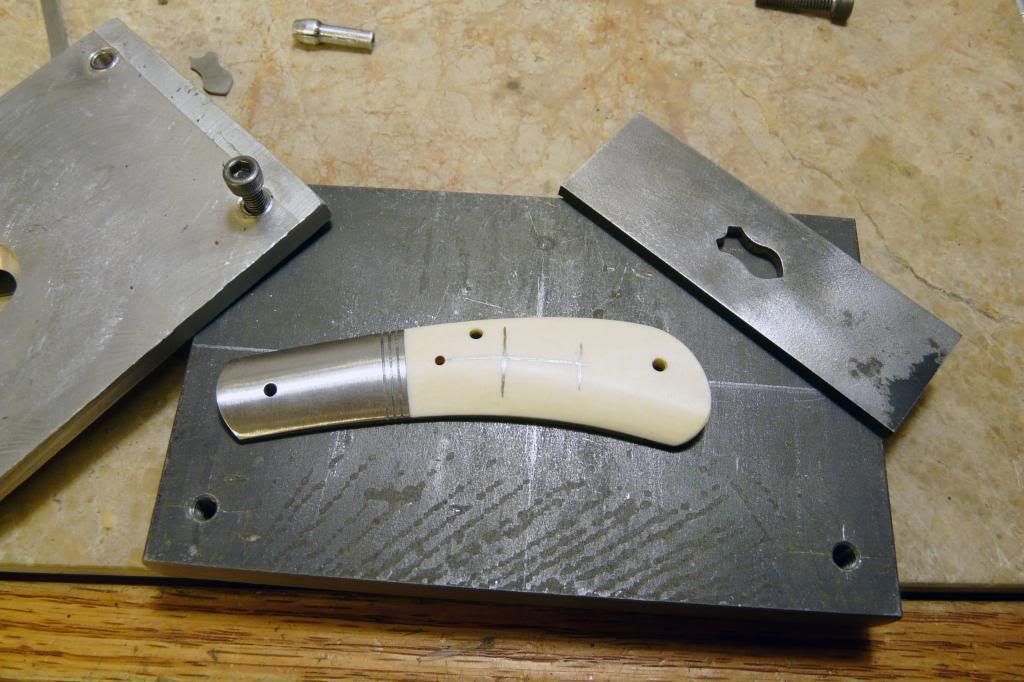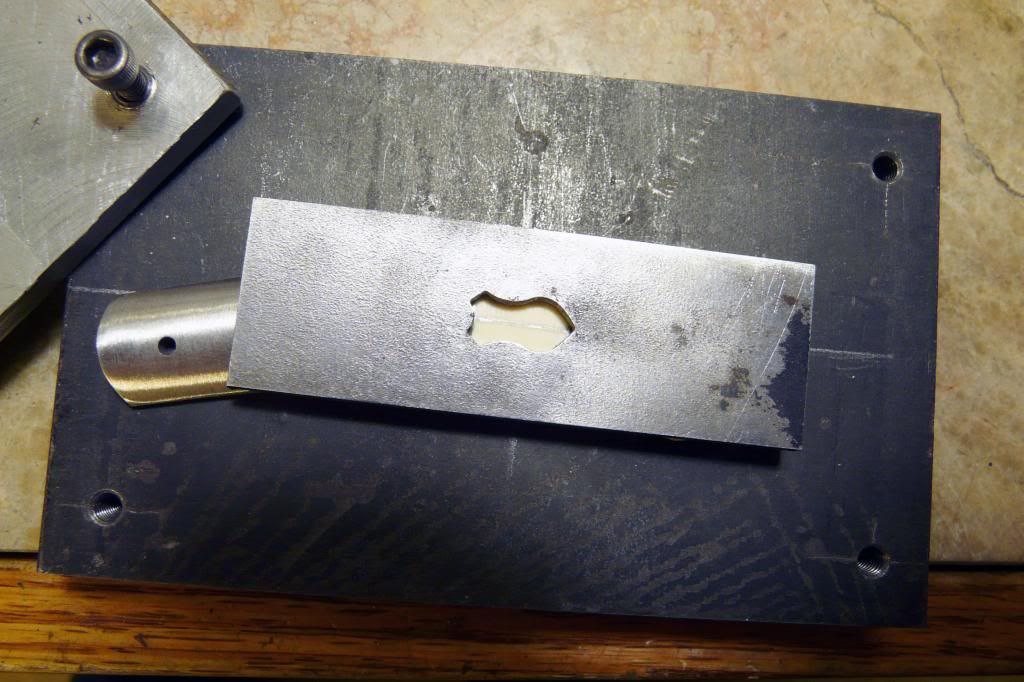 Here it's clamped in and ready to cut the pocket.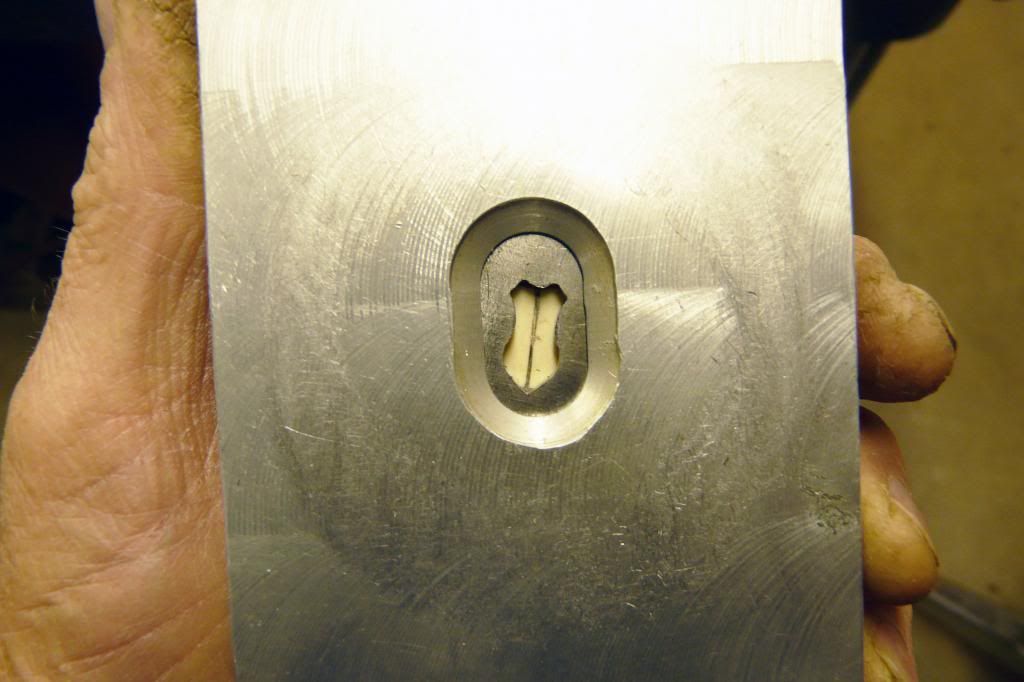 To be continued.
Last edited: