After some starts with 1095 and files a few years ago, I decided to purchase a Wilmont LB1000 2x72 single speed grinder. The learning curve was not too steep. I was bitten by the knife bug about a year prior to my retirement while modifying Becker knives. Drawing my design ideas and learning to fabricate from the craftsmen on various sites has added much to my creative life. Here are some of my in progress designs.

Top Wharncliffe: .156" A2, 3.5" blade with slight overall dimensional increase from the lower knife.
Bottom Wharncliffe: .156" 1084, 3.5" blade
This 6.5" fighter in .188" 1095, started out as a 8" file made knife. It became smaller learning to use the LB1000.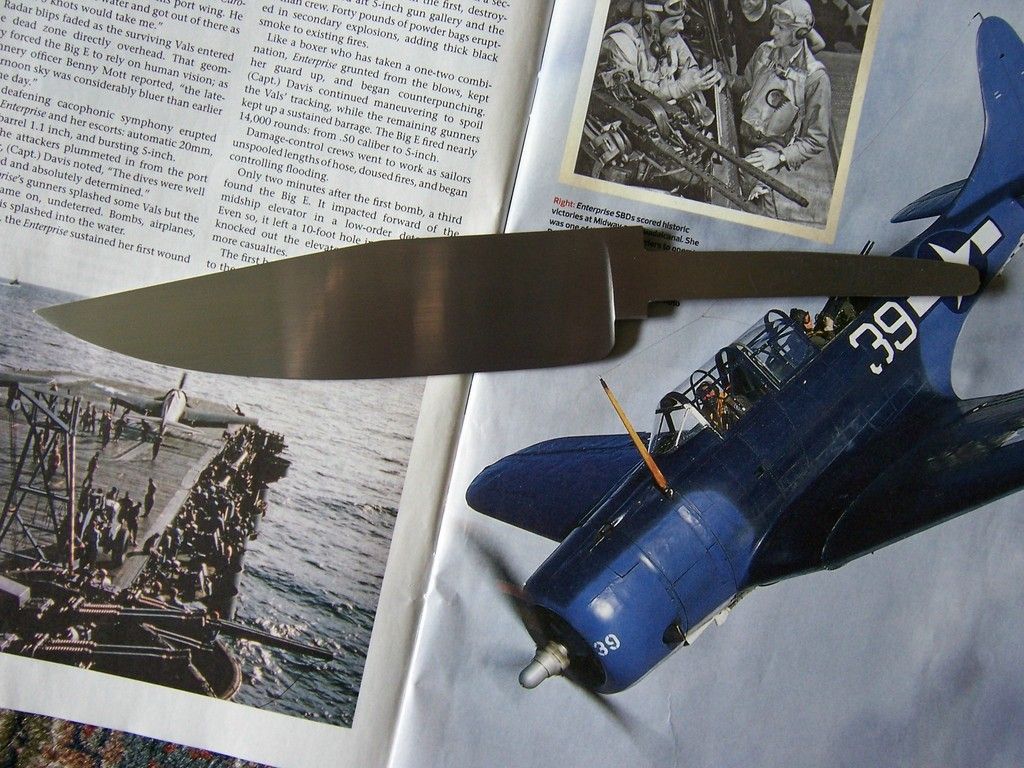 This is a 4.25" hunter in .188" 1095. There are five more of these, three of which I have made slight changes to achieve better fit for my hand.
Thank you for looking. Any and all feedback is welcome.
Last edited: