I have 3 titanium frame locks and 2 titanium liner locks available.
The three frame locks all have .170" Alabama Damascus blades. They are running on SS caged bearings with hardened washers on the Ti side. They all 3 have hidden stop pin tracks. Titanium standoffs from TiConnector. The frames have been bead blasted, stonewashed, and anodized. Asking $240 each
The two liner locks both have 3/16" O1 blades that have been acid etched and stonewashed. Running on phosphorus bronze washers. Titanium standoffs from TiConnector. 1/8" textured G10 scales. Asking $160 each. ***GREEN and TAN Liner Lock SOLD***
More than happy to send more pics/videos to interested parties.
Shipping on me in continental US.
Paypal preferred.
Thanks!
ALL SOLD!!! THANK YOU!!!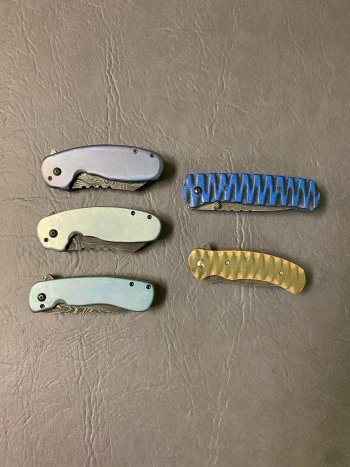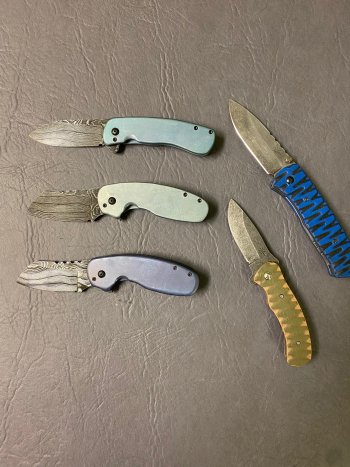 Last edited: