Here's my newest acquisition, it has been one of my Grail knives for a long time (well, since 1995 to be exact, when I read an article about Aad Van Rijswijk, the maker of this beauty). Since then I got to know Aad and his wife, purchased some of his other folders, but never got around to buying one of his interframe folders. Until last saturday that is!
Specs: Tiger Eye Stone inlay, engraving by E. Vos (a gentleman who also engraves high-end hunting rifles!), Schneider damascus blade.
Quality of the pics is not as good as I would like - I'm no Coop!
Well enough talk, here are the pics: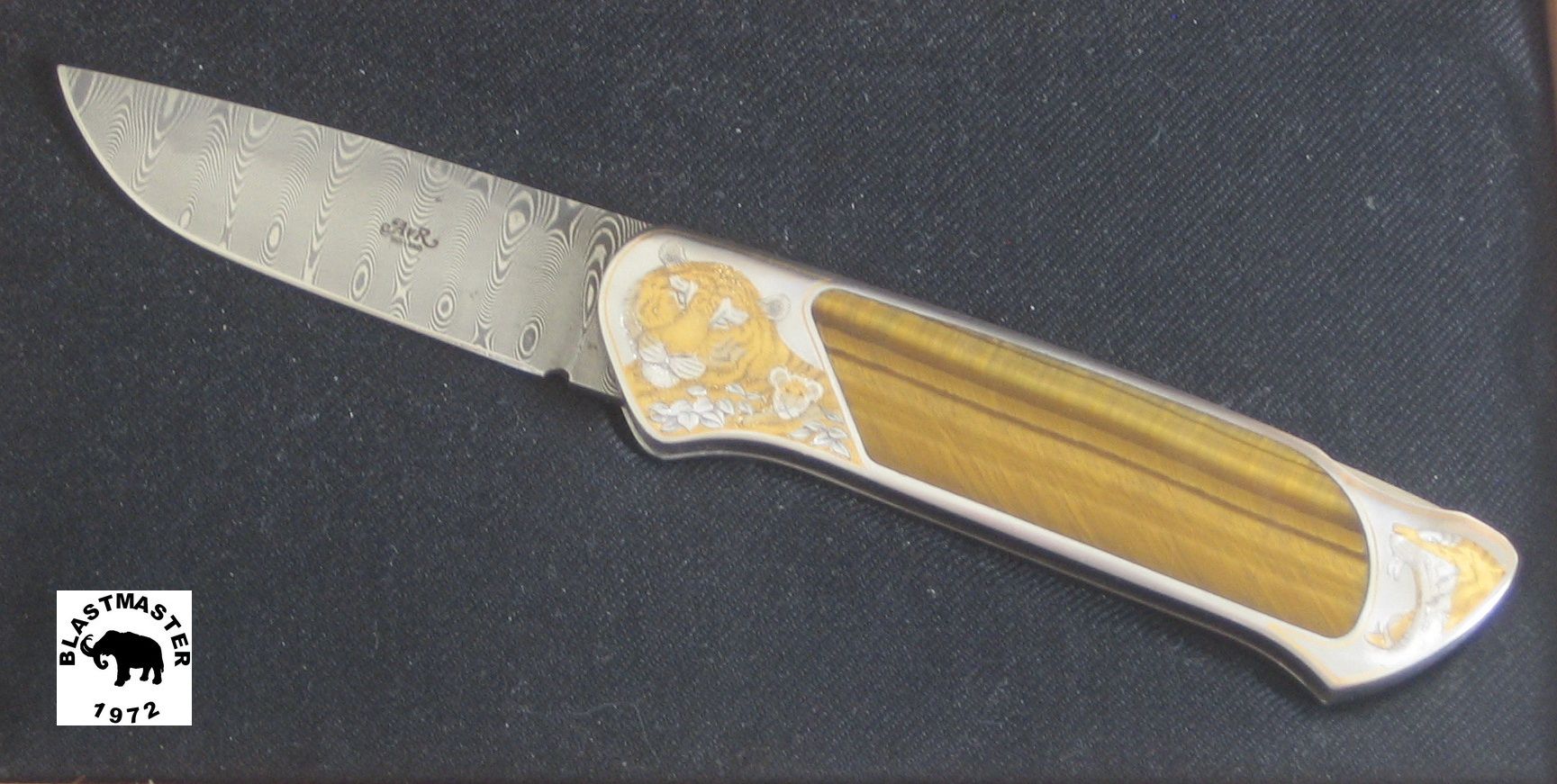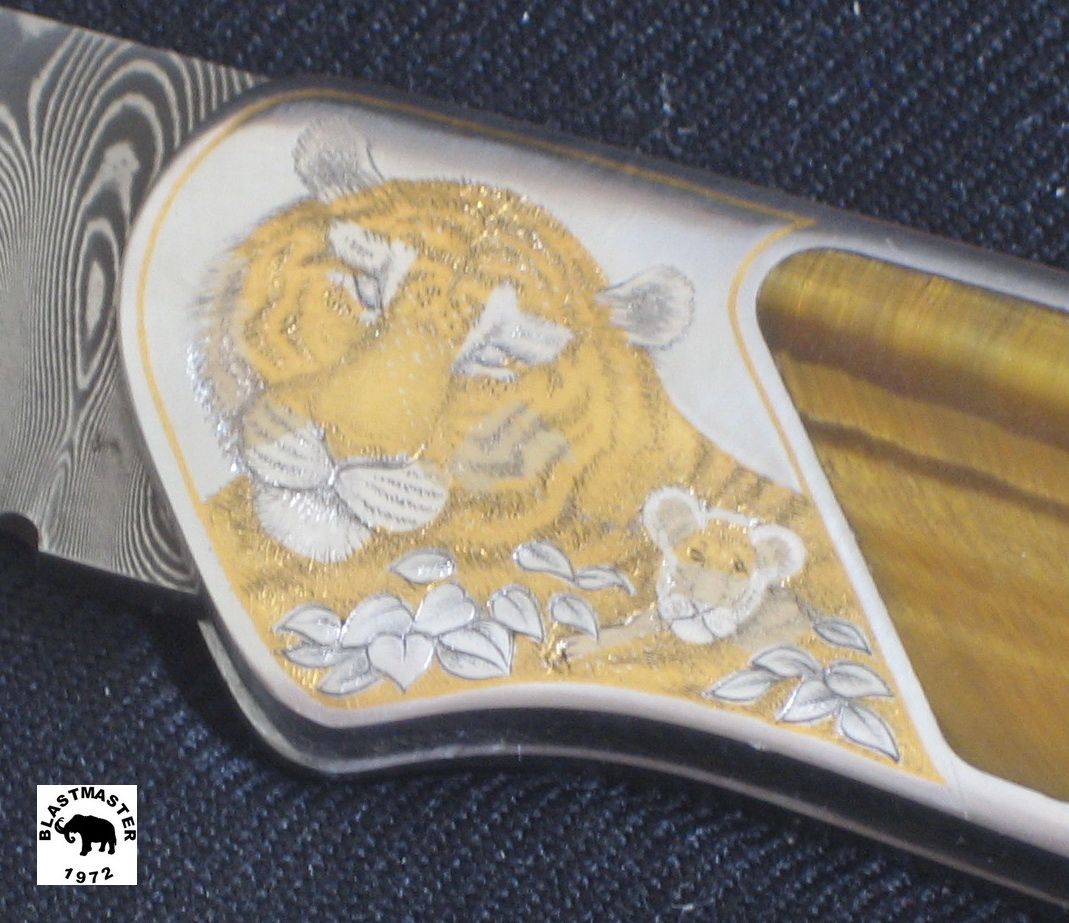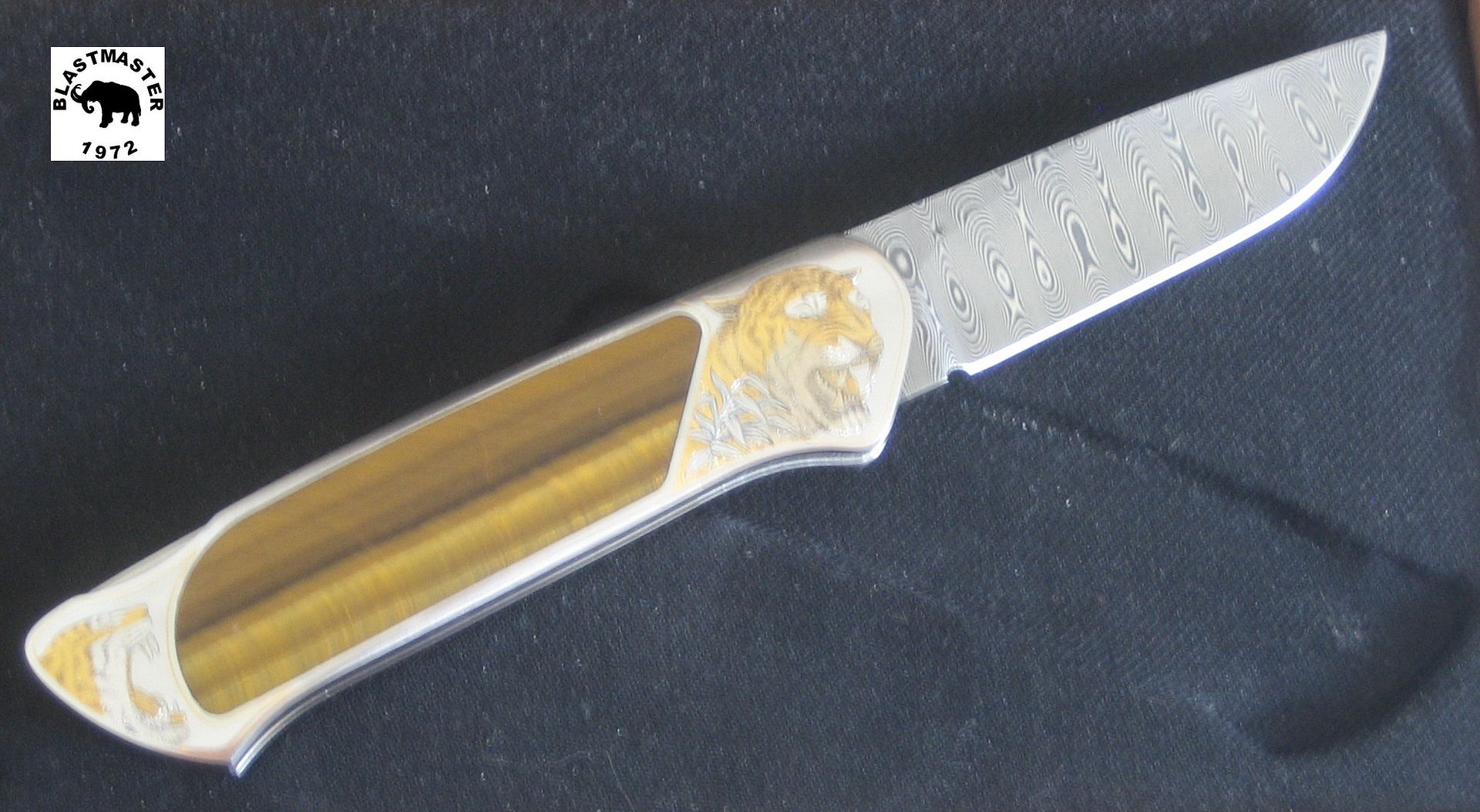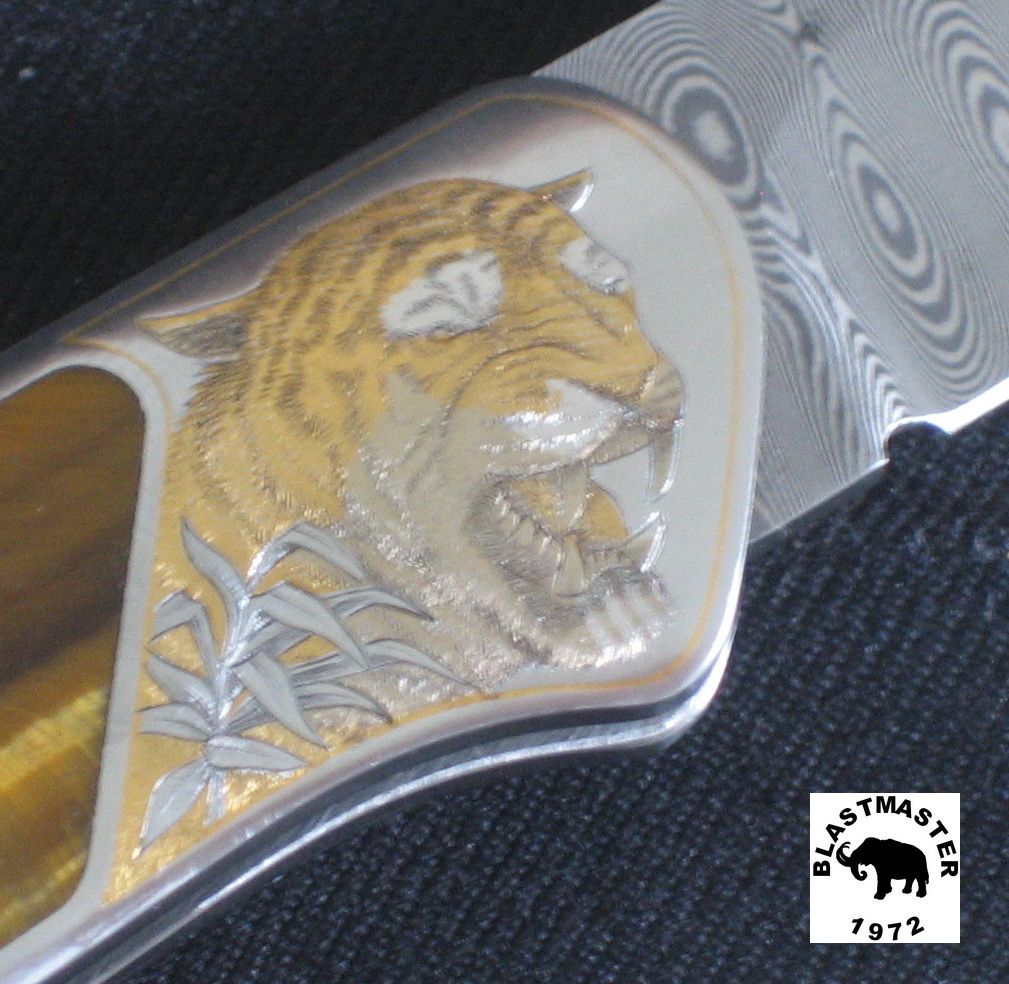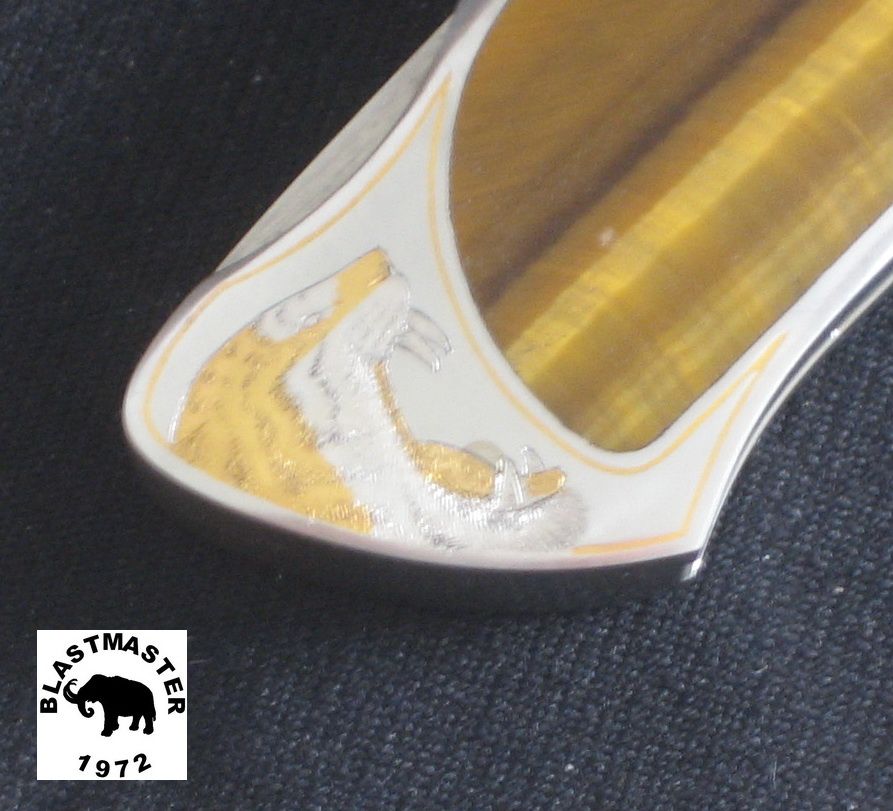 Kind regards,
Jos