Teaser pic of my olive wood handled damascus knife set, made by dutch knifemaker Toni Oostendorp (Better known as "Eastvillage knives", and also one of the people behind the dutch DKE knifeshow).
More pics if I have time.
I ordered a set of 3 damascus knives, a Bowie, a Hunter, and a backlock folder. Damascus blades & fittings. Olive wood handles.
This is what Toni came up with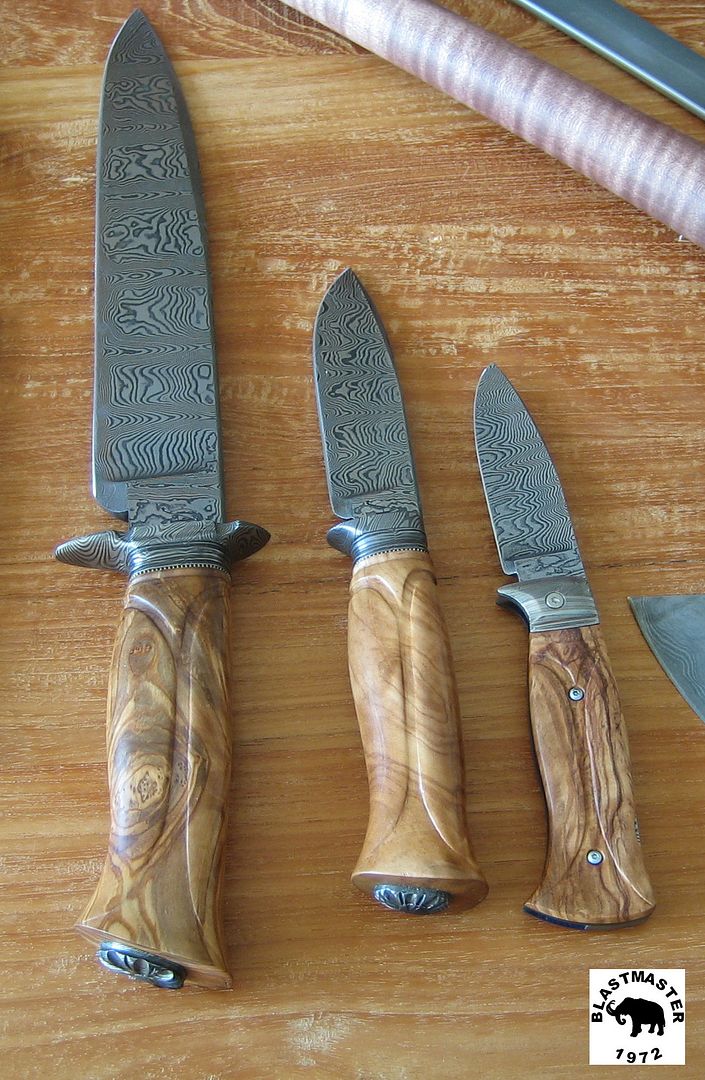 I'm very happy with the result!
Kind regards,
Jos