I've been going to post some photos of my first years work (13 months actually, as that would be the end of 2017) and am finally getting around to it.
Here are a few of the first knives I made from an old buzz saw blade. They were machine finished with a scotchbrite belt. I made 24 knives like these in the first 2 months. After that, I found Knifedogs and was able to improve the quality and fit and finish of my knives because of all the help and information from the great people here.
This was my first custom order. A design the customer had been wanting but couldn't find. The antlers were from a deer he harvested. This was also my first hand sanded blade. I took it to 800 grit.
My first time using Kirinite on an order for a customer. I made 3 of these for a guy for him, his son and grandson.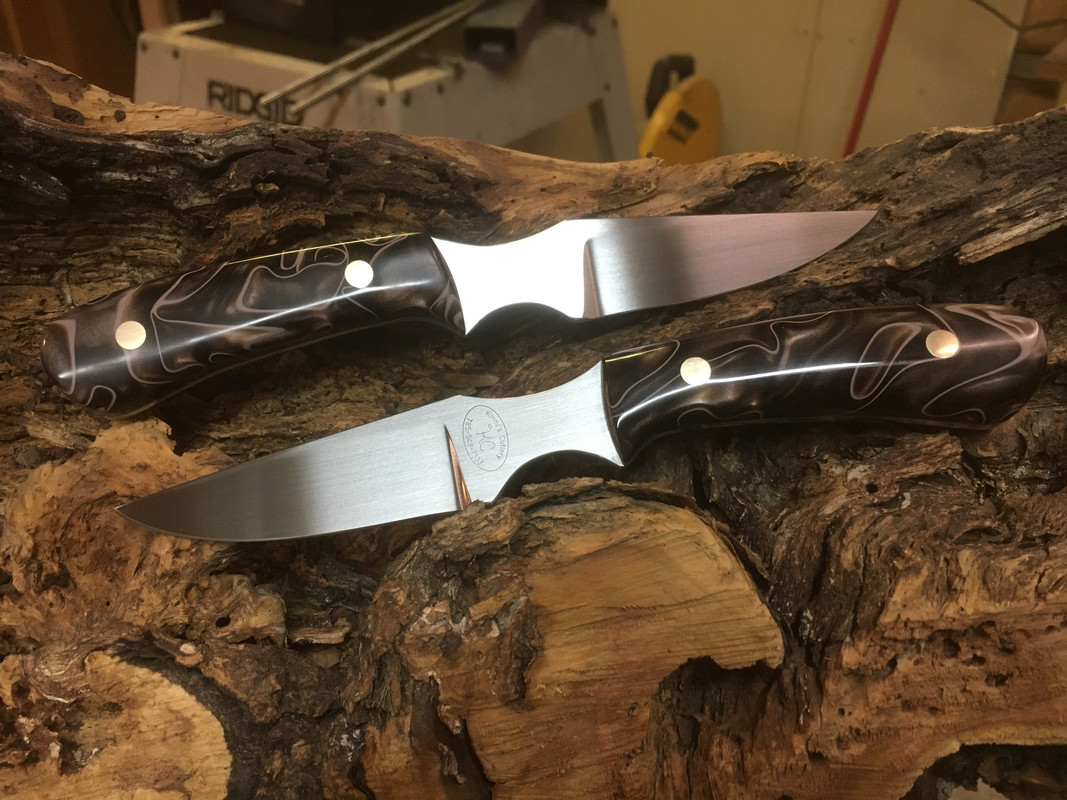 This one is a design I came up with for an EDC knife. This is also one of the first sheaths I made. This one is 1084 with cocobolo handles.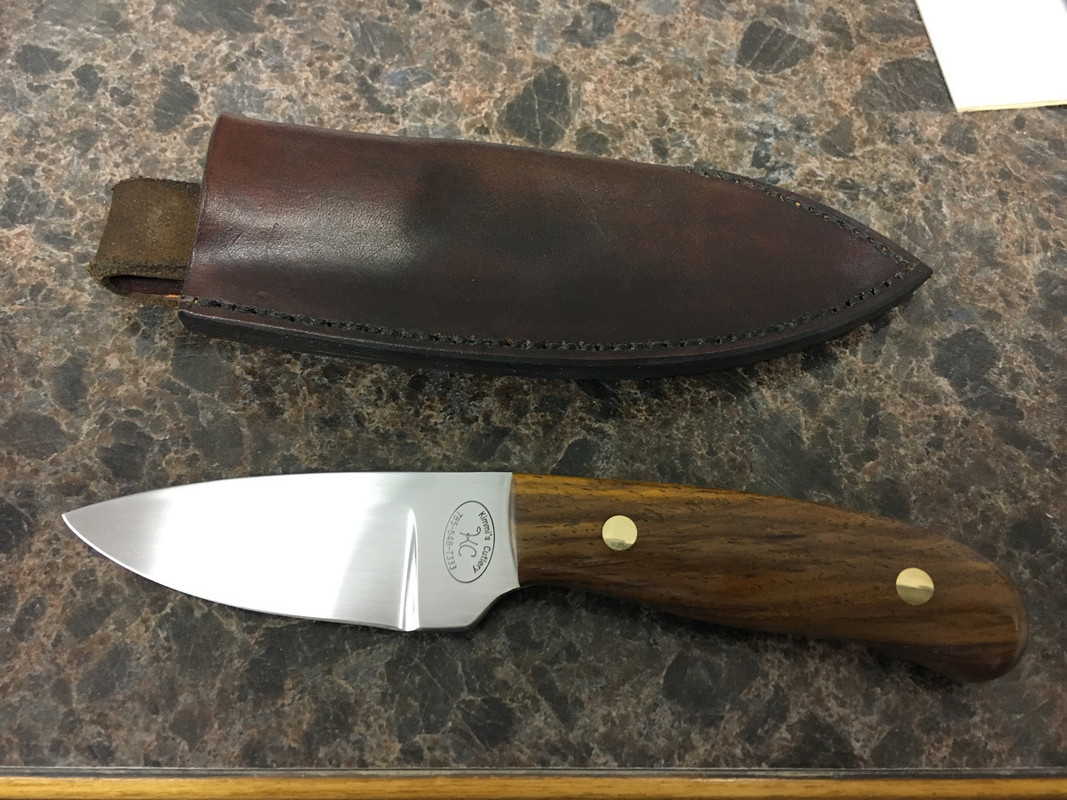 I wanted to see if I could make damascus, so I used 1084 and 15N20 and made a twist pattern.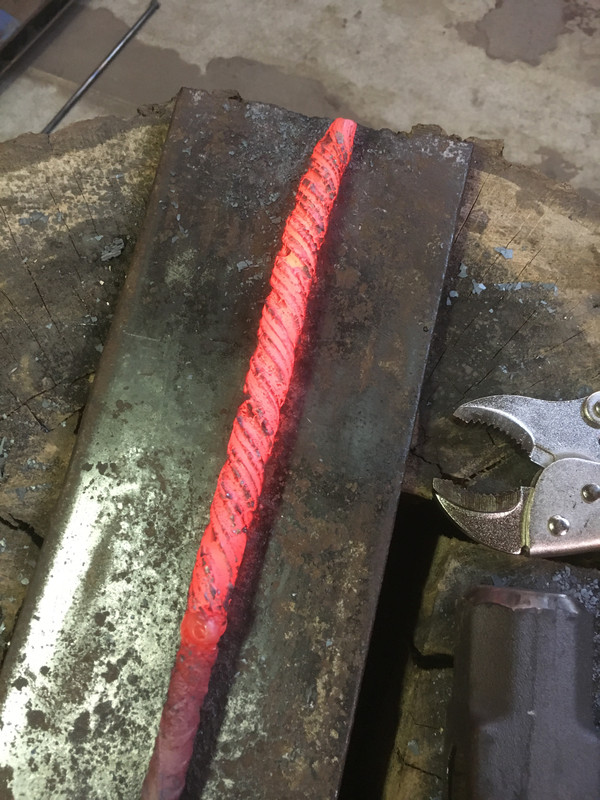 I used cherry with mineral streaks for the handle and copper corby rivets.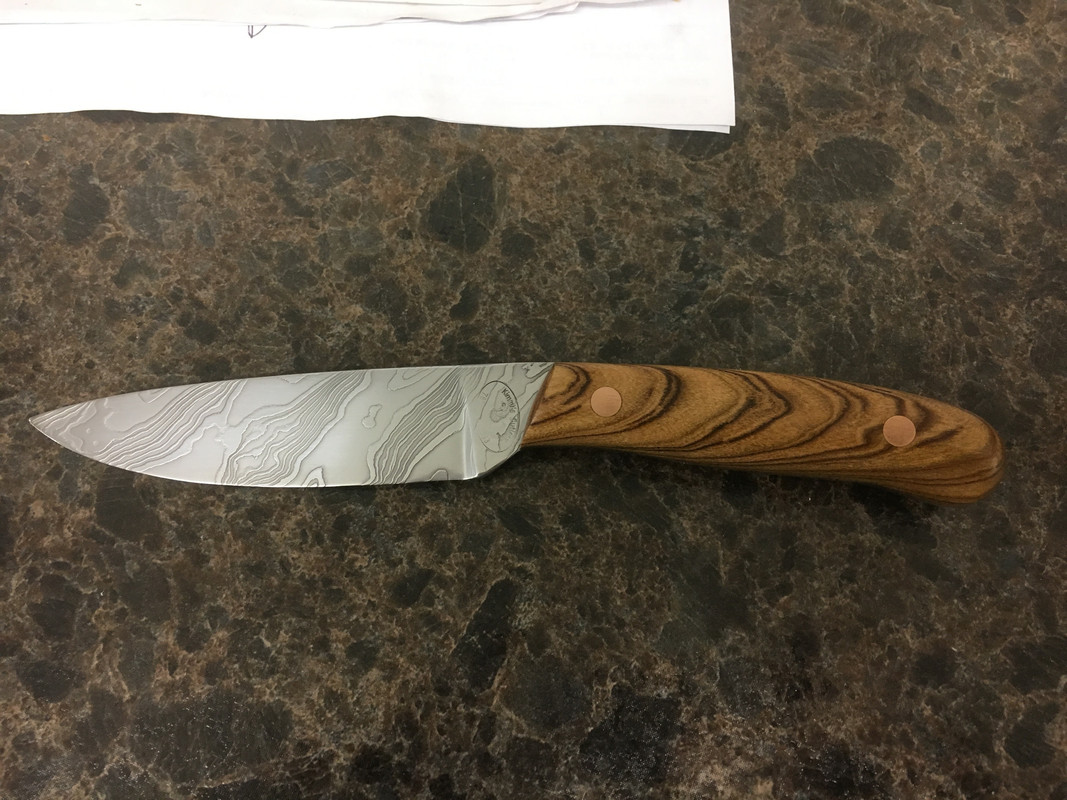 My first filet knives out of 15N20. One with black micarta, one with walnut crotch and 2 with Kirinite.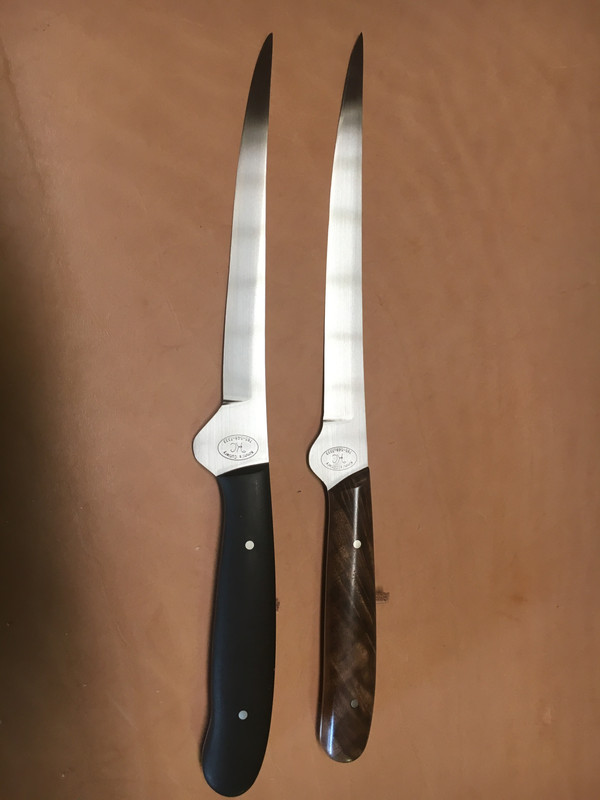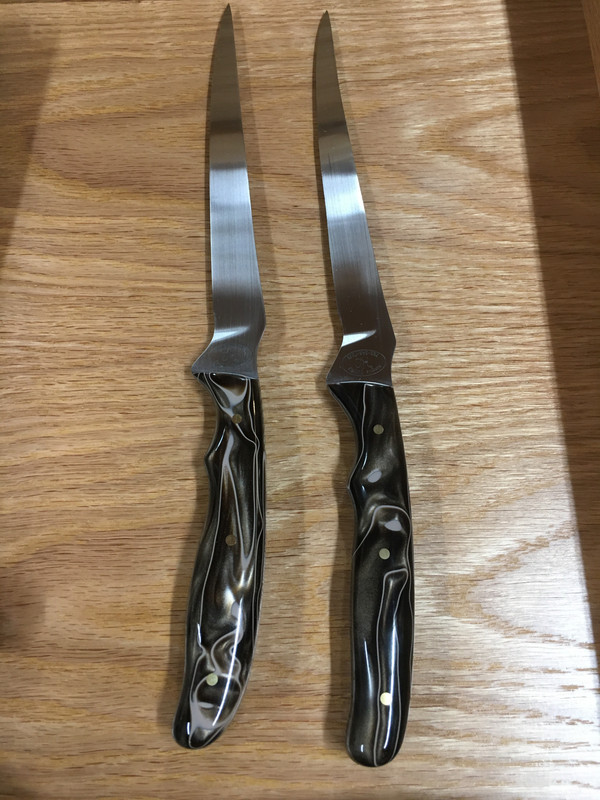 This one was forged from 1075 and I used furnace cement to create a hamon. My first spine filing also.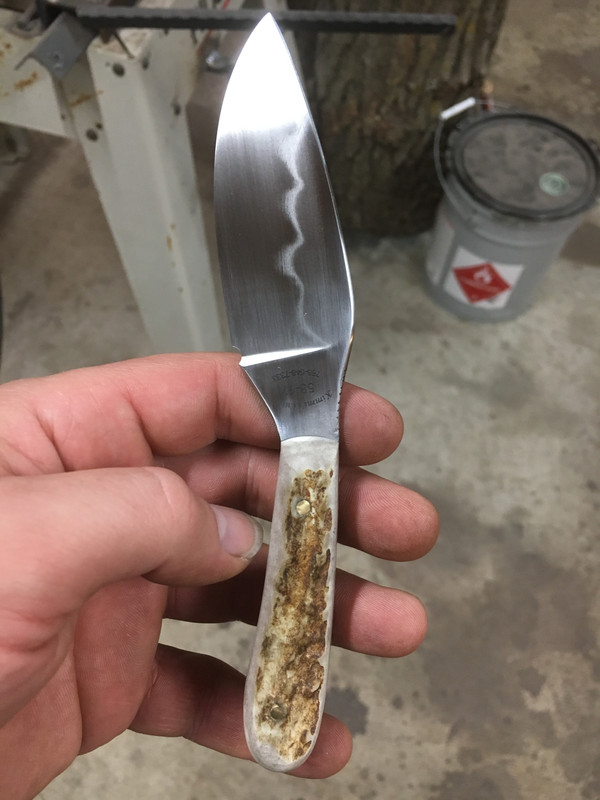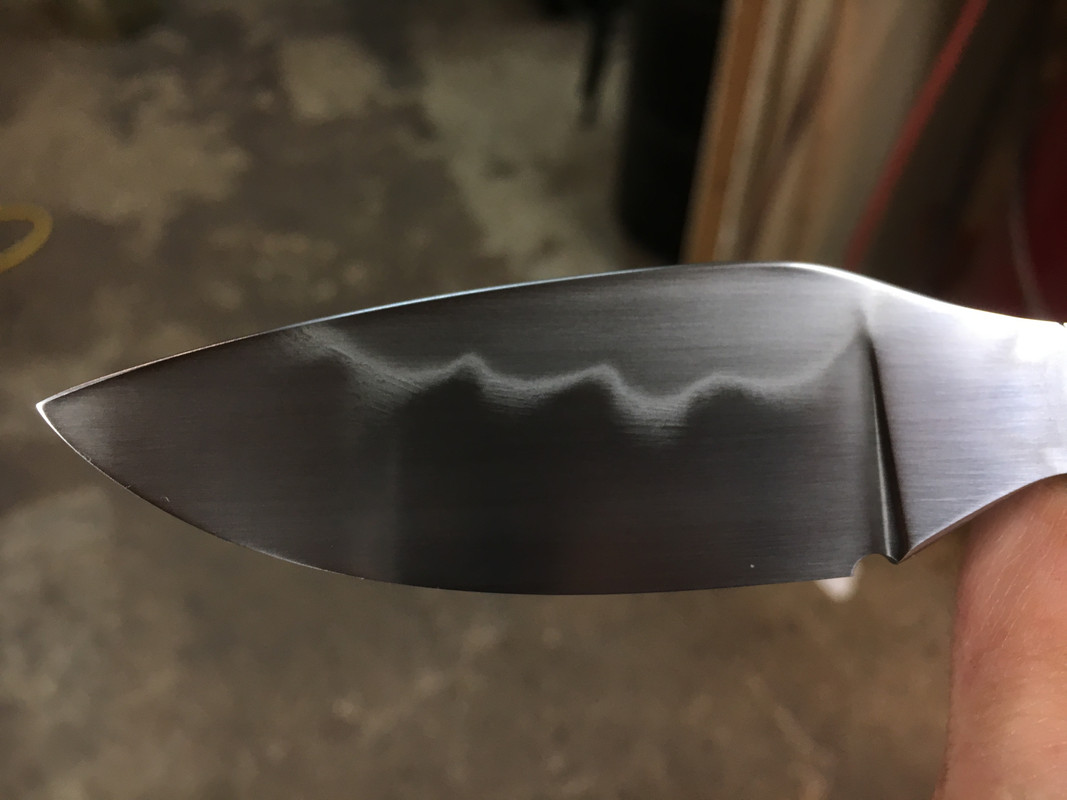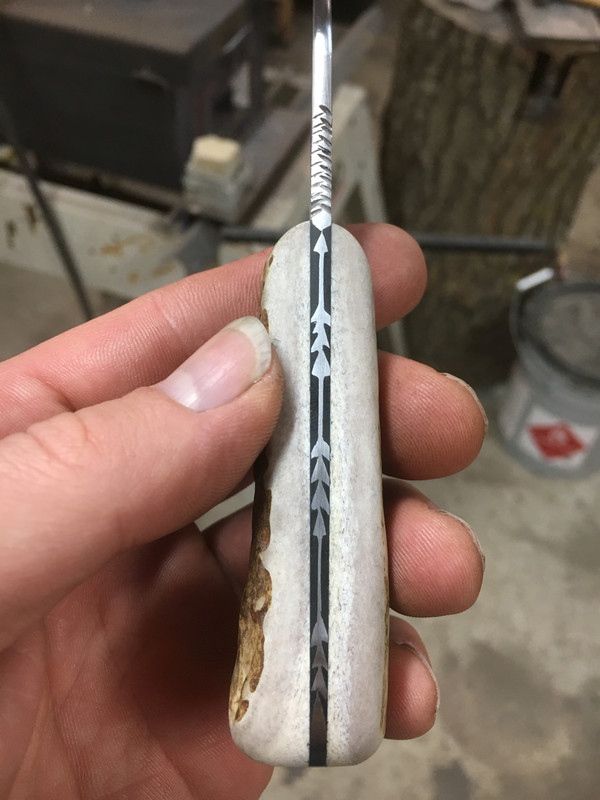 These are my 2 favorites. My first hidden tang with a nickel silver guard and walnut burl handle. I learned how to get a better etch on this one and the trick of using instant coffee to get the color.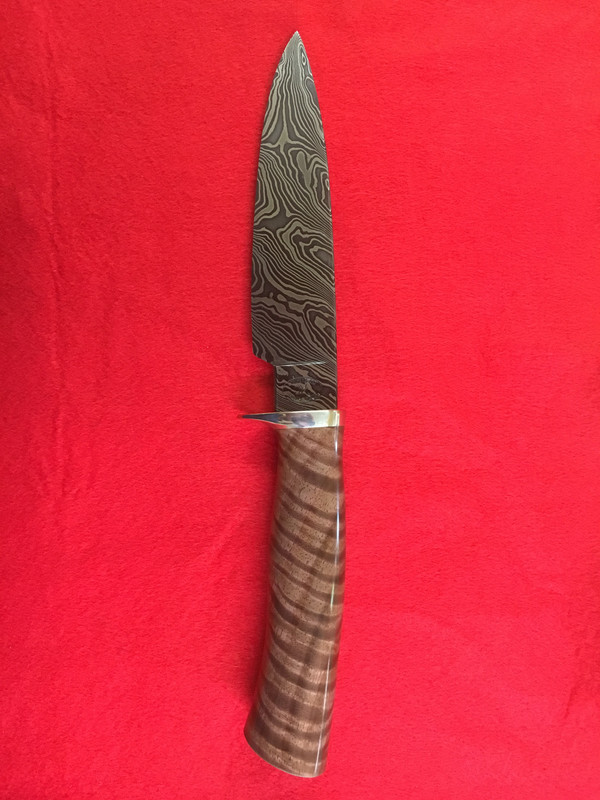 And my gut hook design with walnut burl and hedge for the handle. This one shows the change I made to my maker's mark. The numbers in the middle indicate the number of the knife it is that I have made and the year it was made. This one being the 69th and made in 2017.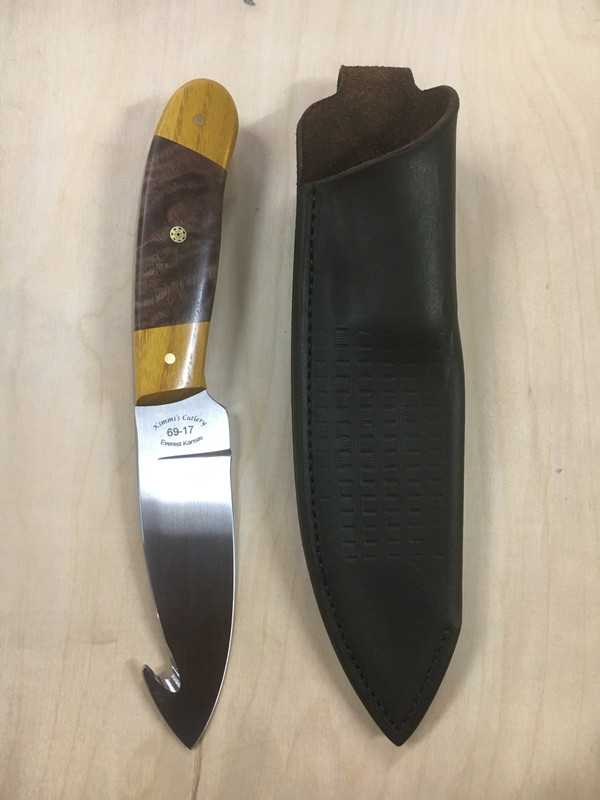 These were the last ones for the year, a few paring knives a customer ordered for Christmas presents. They are out of 15N20 and have mesquite, hedge, maple, walnut, lace wood and purple heart for handles.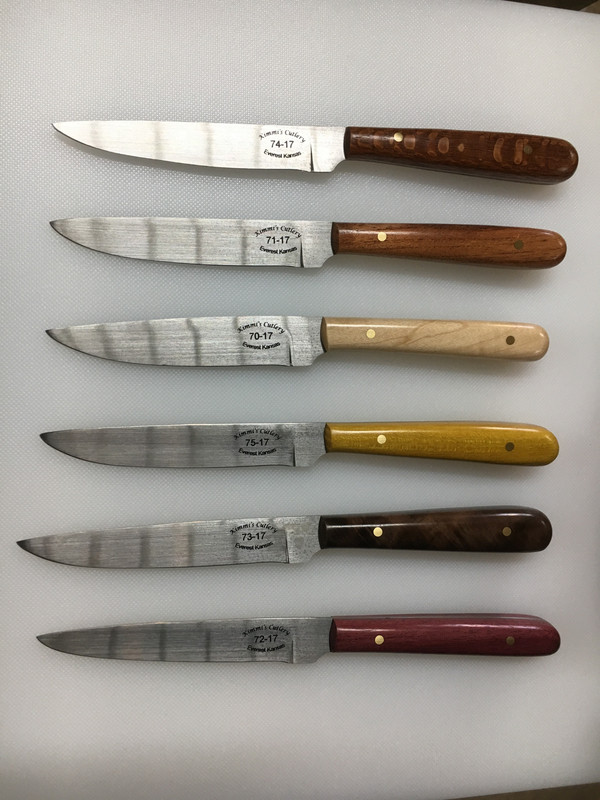 I would like to thank everyone here for all the help and information along the way. This is such a great site for us new makers to learn from.
Last edited: