Well, after admiring Richard Derespina's K-bit's for god knows how long know. I decided it was time to try one out. I now see why not a lot of makers do them. It was VERY difficult for me, specially being a Rookie. But I think for my first go at it I did just fine.
This is going to one of our Troops-U.S. Army. He bought an Entry-Tool from me and was my first customer. I told him I wanted to show my support and make him a blade to take with him back to the sand box in October. He decided on a K-Bit. I immediately thought....oh great.....Its time to push myself harder than ever.
It is a gift for him, so I dont think he will be too disappointed :unsure:
Why a lot of people dont find Karambits "Practical" I have always loved the design and seeing what Rich does really inspired me once I got into knife-making.
So, before I babble on any further. Here it is:
Cut from 1/4" x 3" 5160
Red-White & Blue Micarta from FOD AKA Todd from the forum
Kydex sheath w/Tek-Lok
Jeweled finish but you cant see it in the pics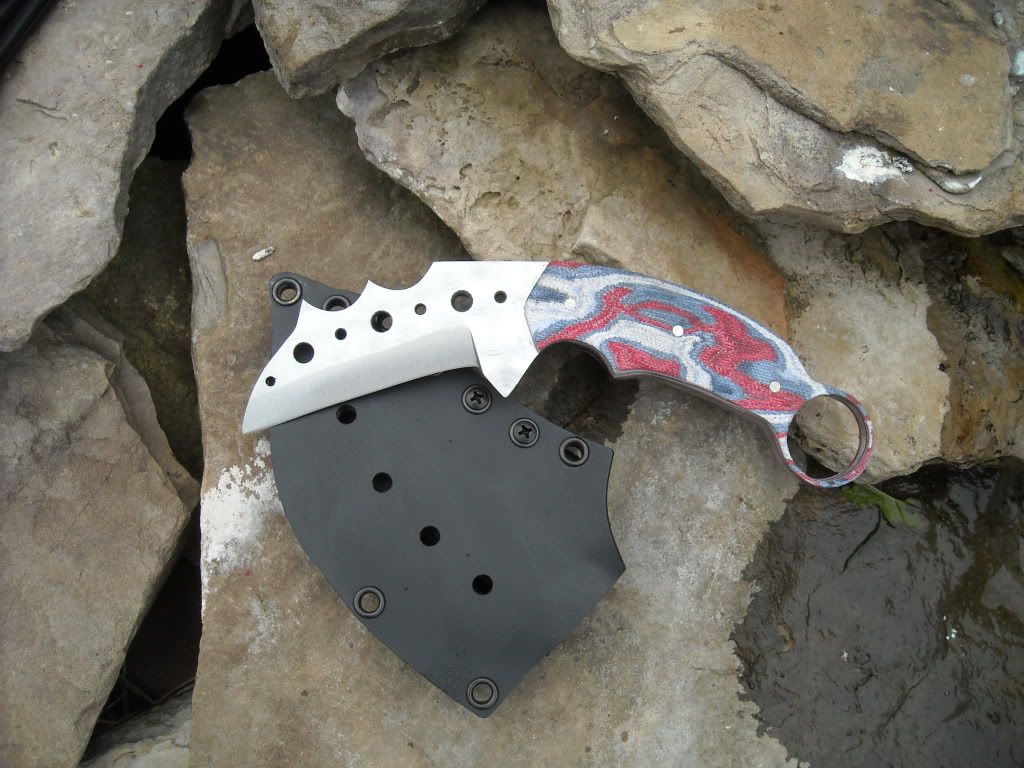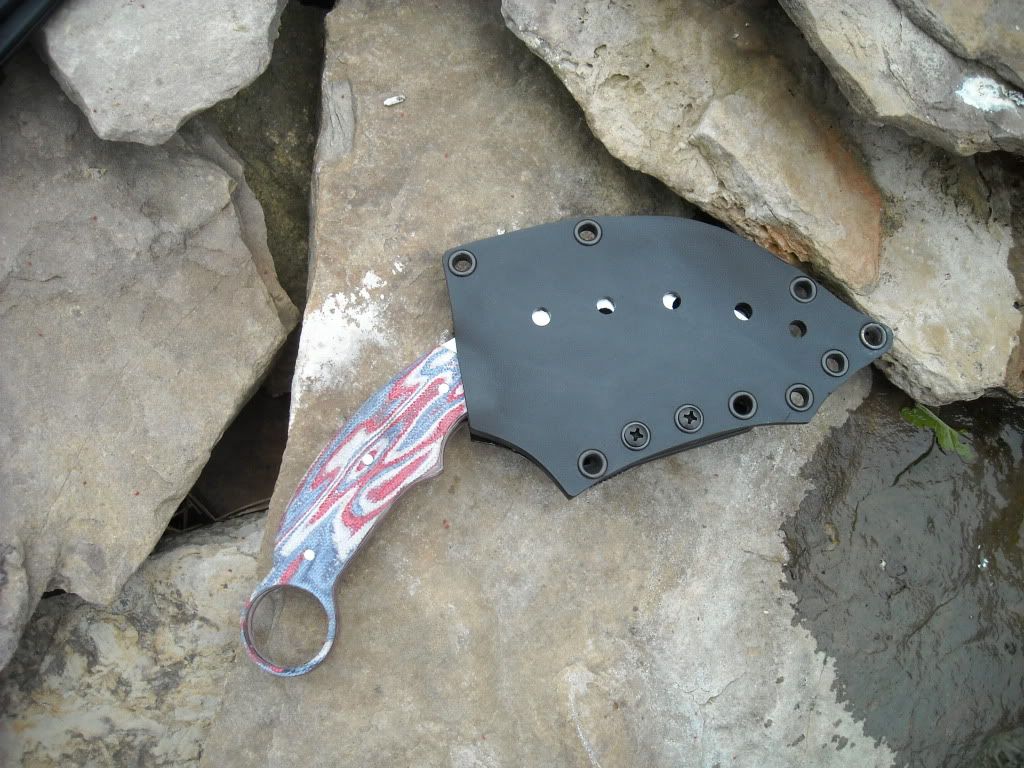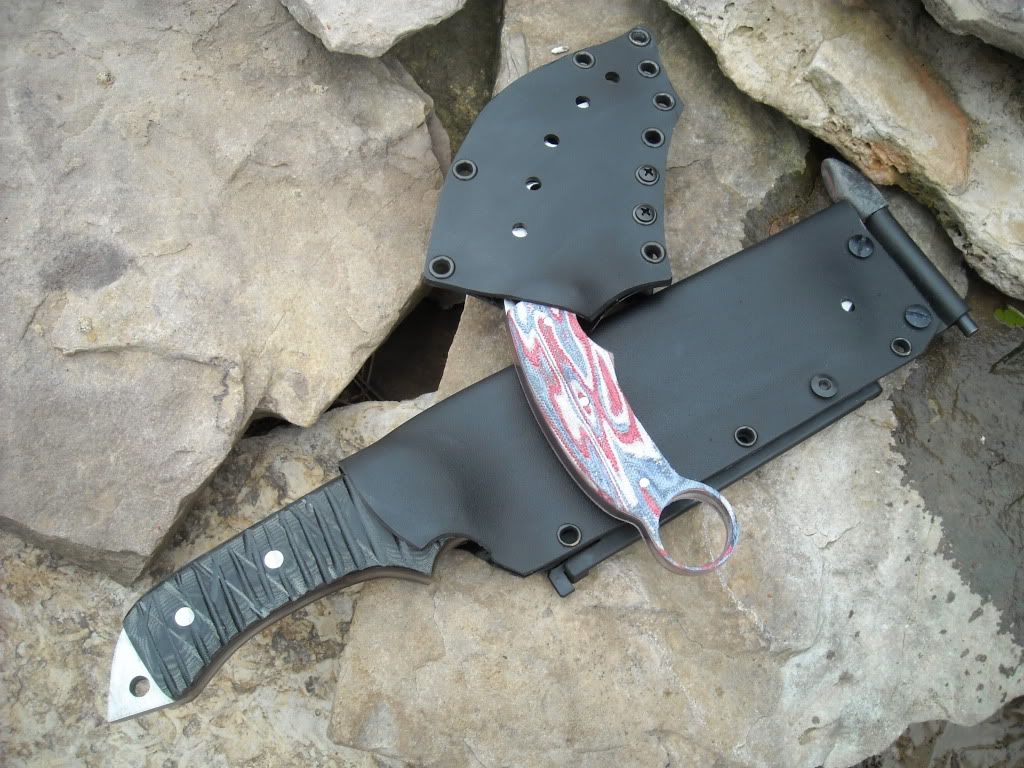 Thanks for looking, Dogs! I really had a blast making this knife.
Chris
Last edited: