Here is a little something I made for the wife. An early Anniversary, Late Valentines and for carrying my boy in her tummy for me. As you can see, Jr. is growing like a weed already
After drooling over Martin Olexeys "Six Cleaver" I got inspired to make the wife a blade.
I traded Martin for some of his Smashed Hippie Micarta from Butch Harner. Thanks for the trade and inspiration buddy!
Specs:
Aldo's 1084
7 1/4" OAL
Smashed Hippie Micarta
Red Liners
SS Pin
Brass Lanyard Tube
Jeweling on the flats and spine
Kydex sheath w/Tek-Lok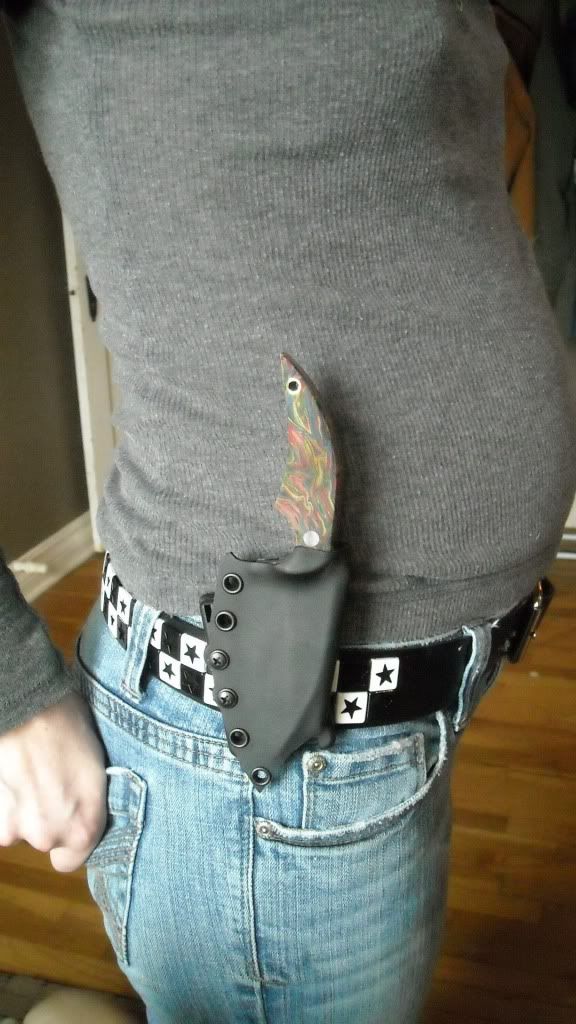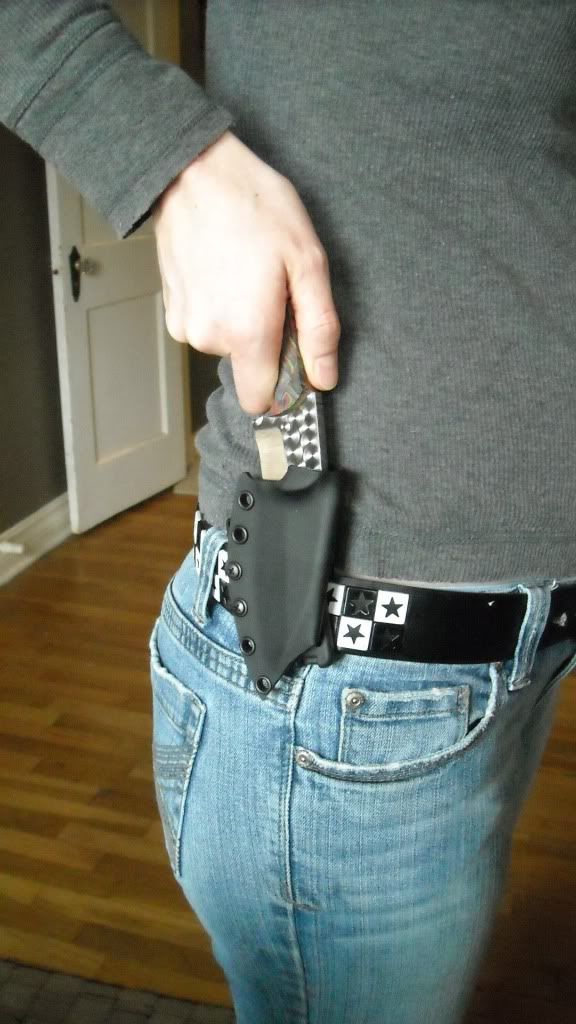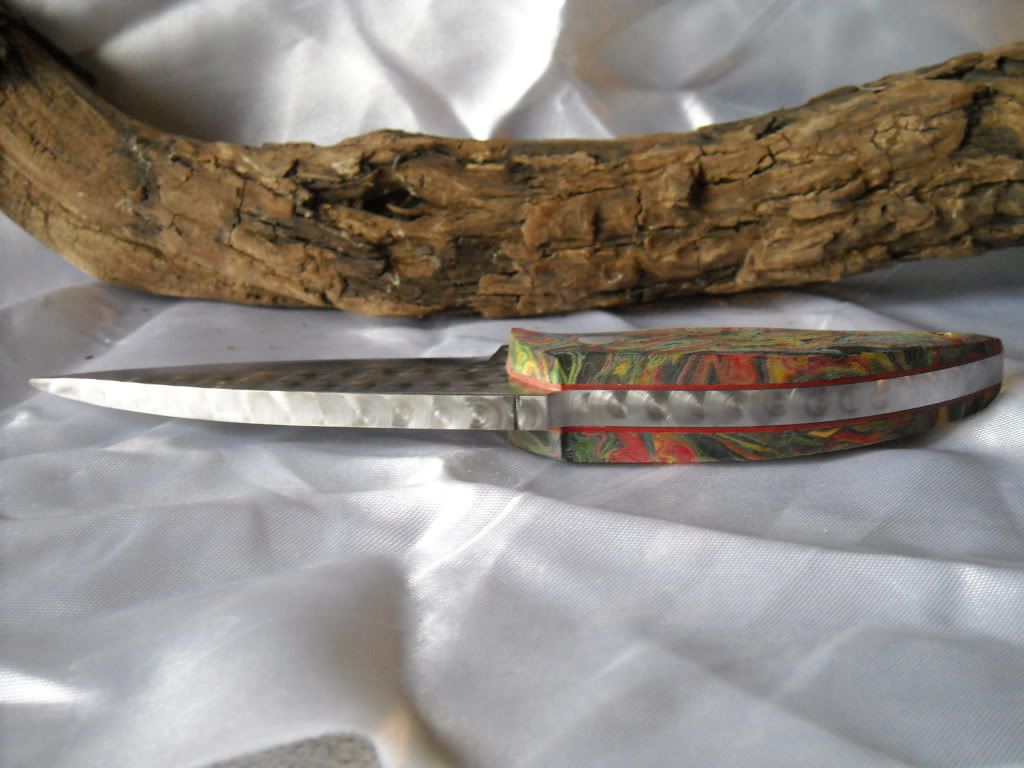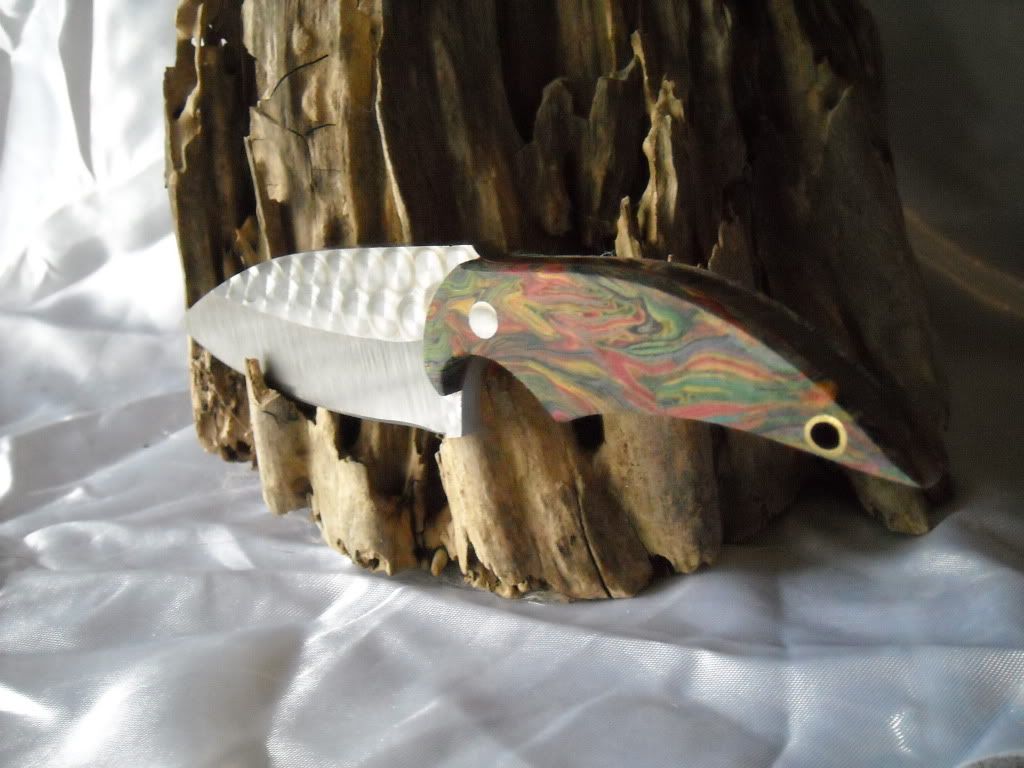 Thanks for looking Dogs.
Chris
Last edited: